Spirit Winners for February-we love our purple! Mrs. Jungewaelter's Kindergarten & Mrs. Richard's 4th grade! #MESProud #19EveryStudent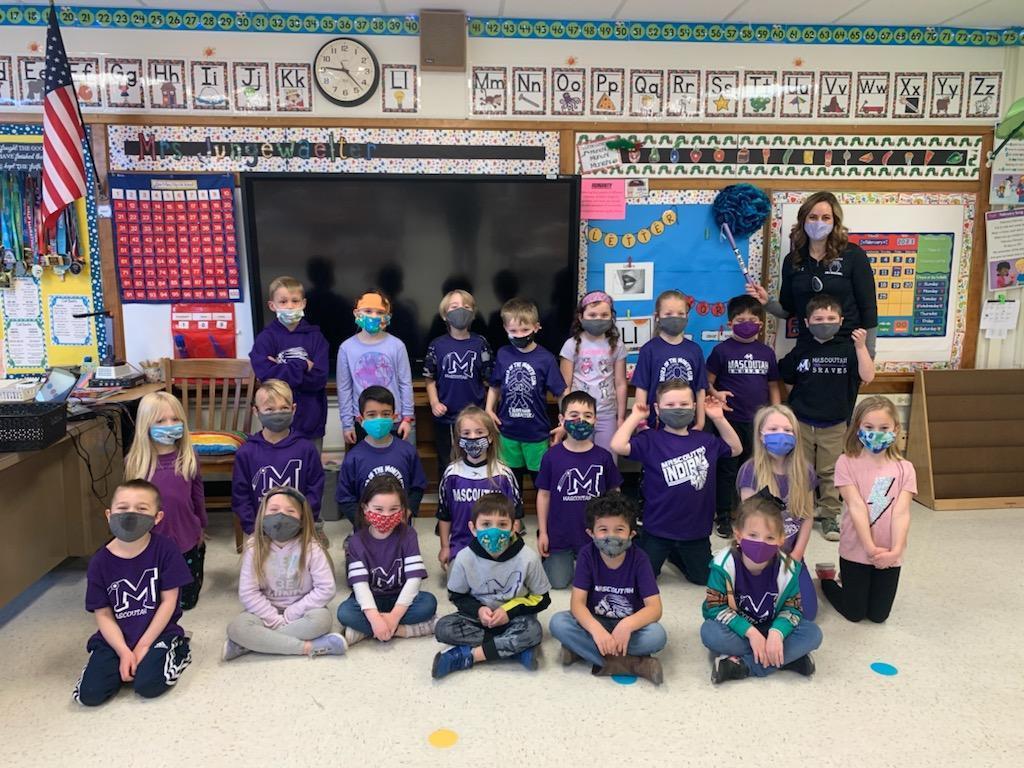 Congratulations to these 3rd, 4th & 5th grade students at MES who were recognized as Students of the Month today! So proud of all of you! #MESProud #19EveryStudent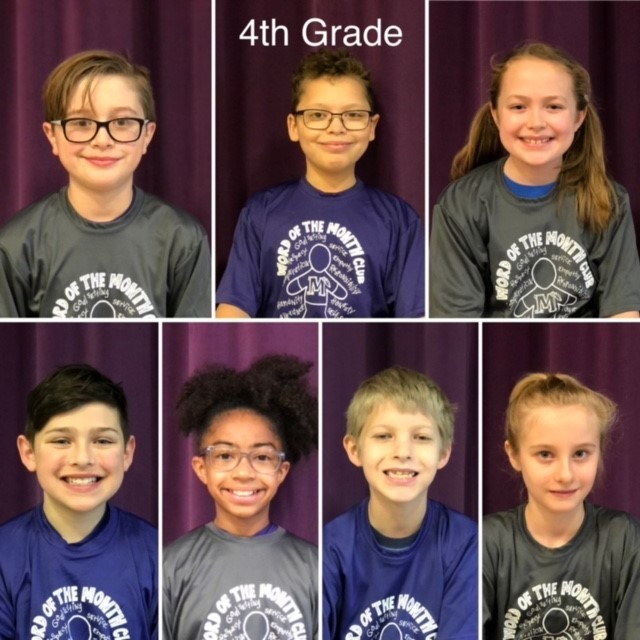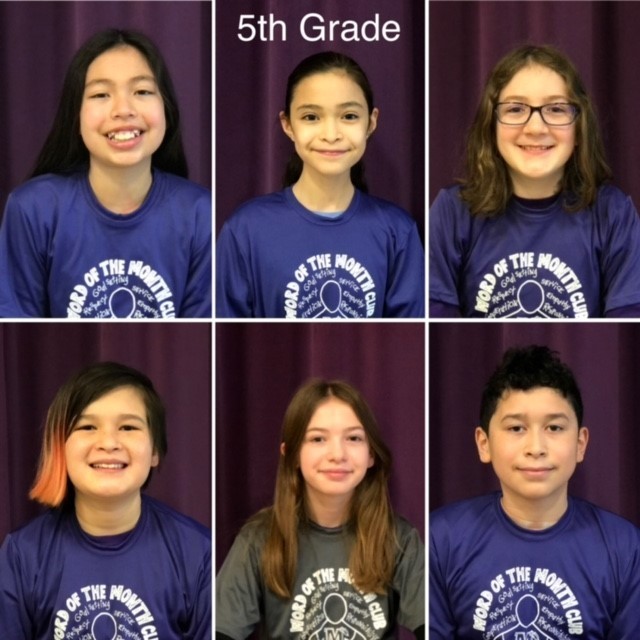 MES announced our February Student of the Month awards today-Congratulations to the following Kindergarten, 1st and 2nd grade students who were recognized! #MESProud #19EveryStudent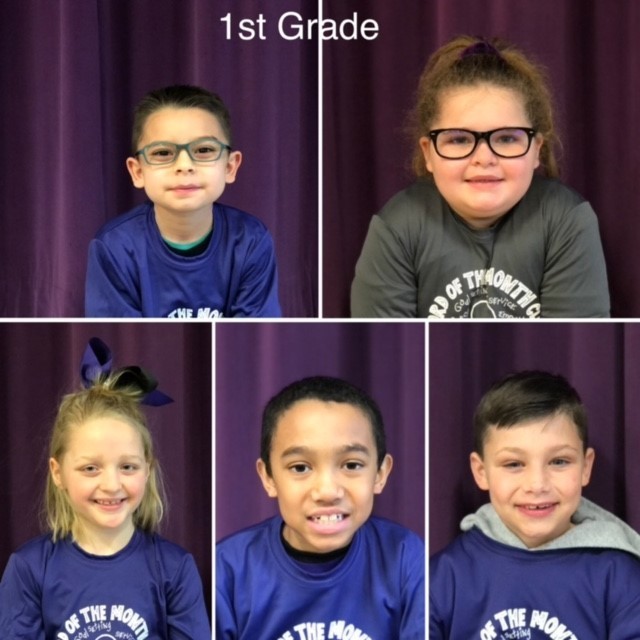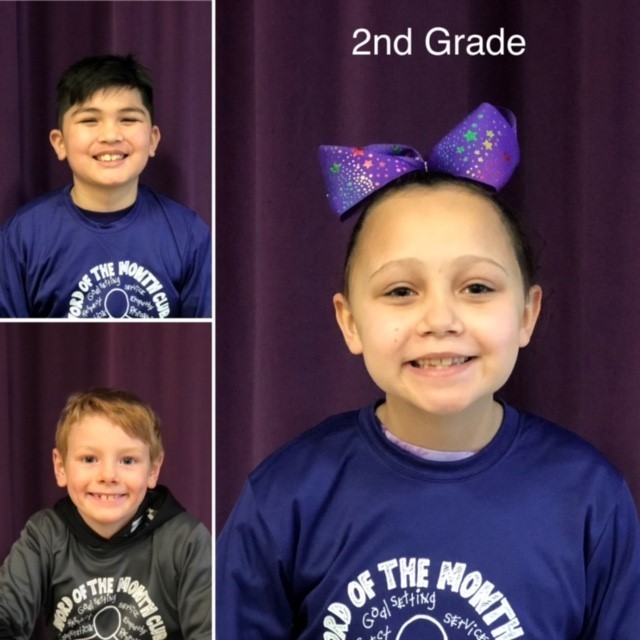 Third grade students at MES have been working for weeks on their informational writing! This week we celebrated all of their hard work by having a Red Carpet Writer's Party. We are so proud of how much they have grown as writers this year! #MESProud #19EveryStudent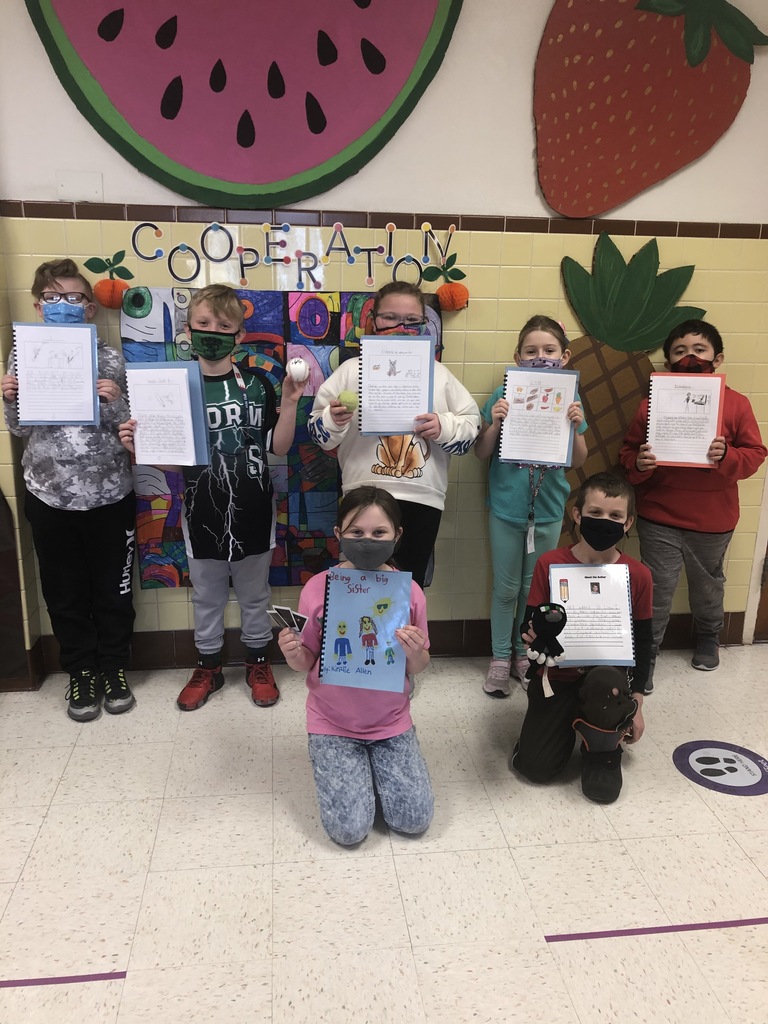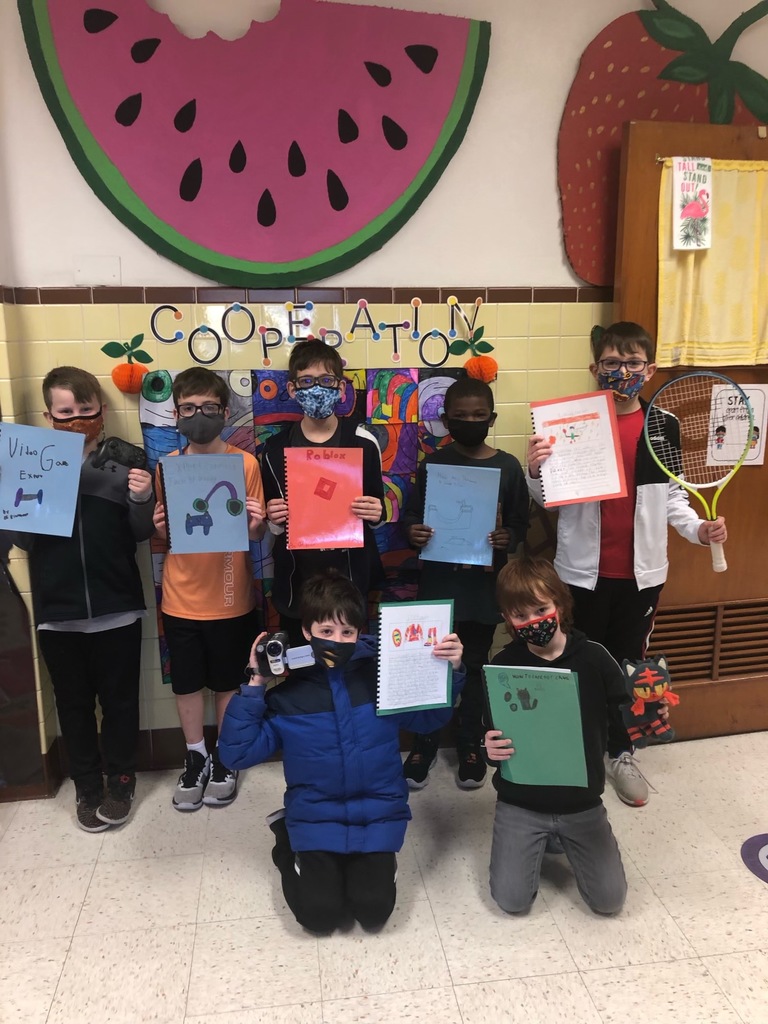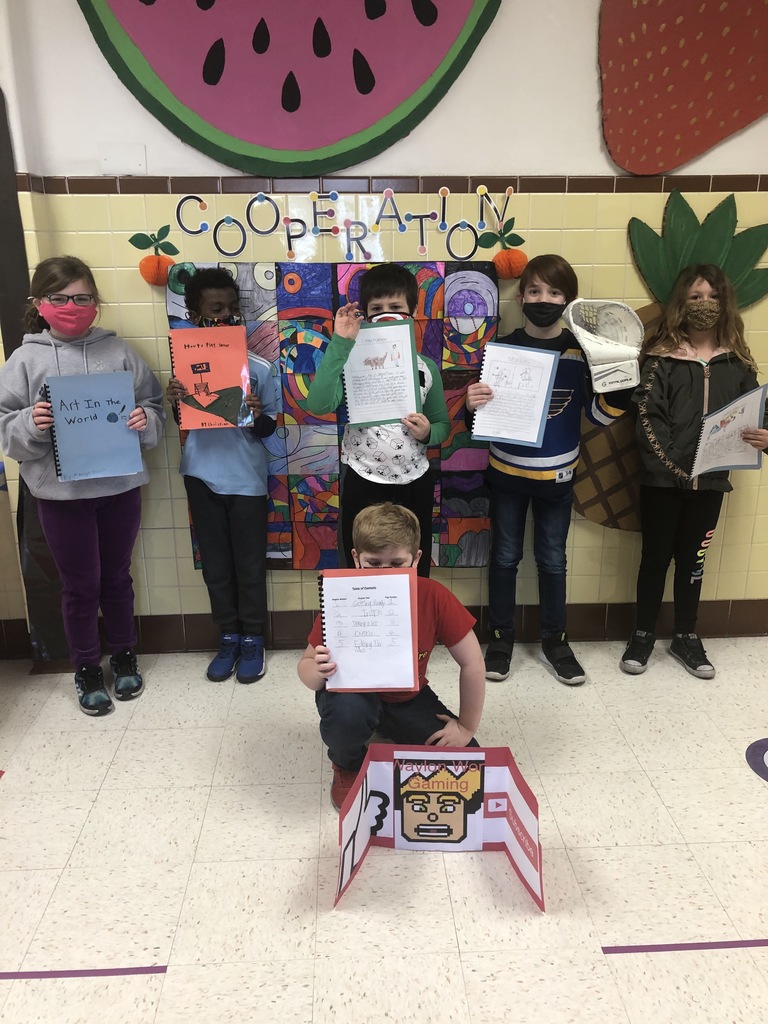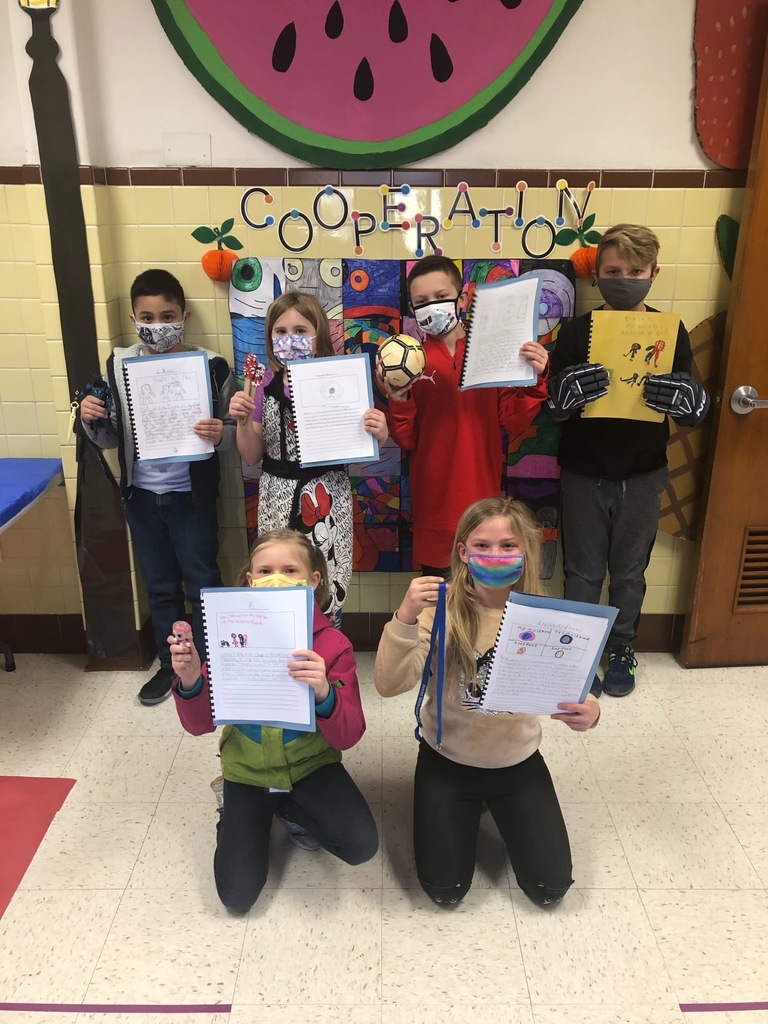 STEMKAMP includes fun, hands-on, immersive activities to help students explore STEM careers! Students entering 3rd-8th grades next school year may attend at MMS from 9am-3pm, July 26-30. Registration for all begins March 1. There is a $20 registration fee:
www.stemkamp.net
Mrs. Helf's 5th grade class at MES enjoyed the nice weather while working on Social Studies outside. #19EveryStudent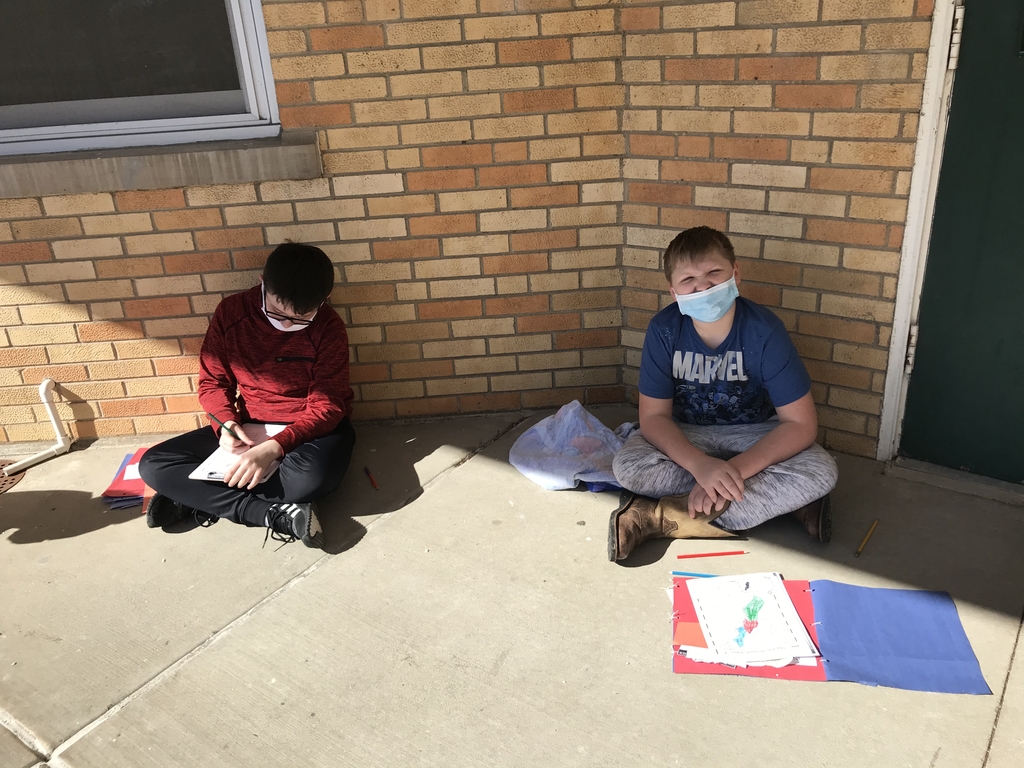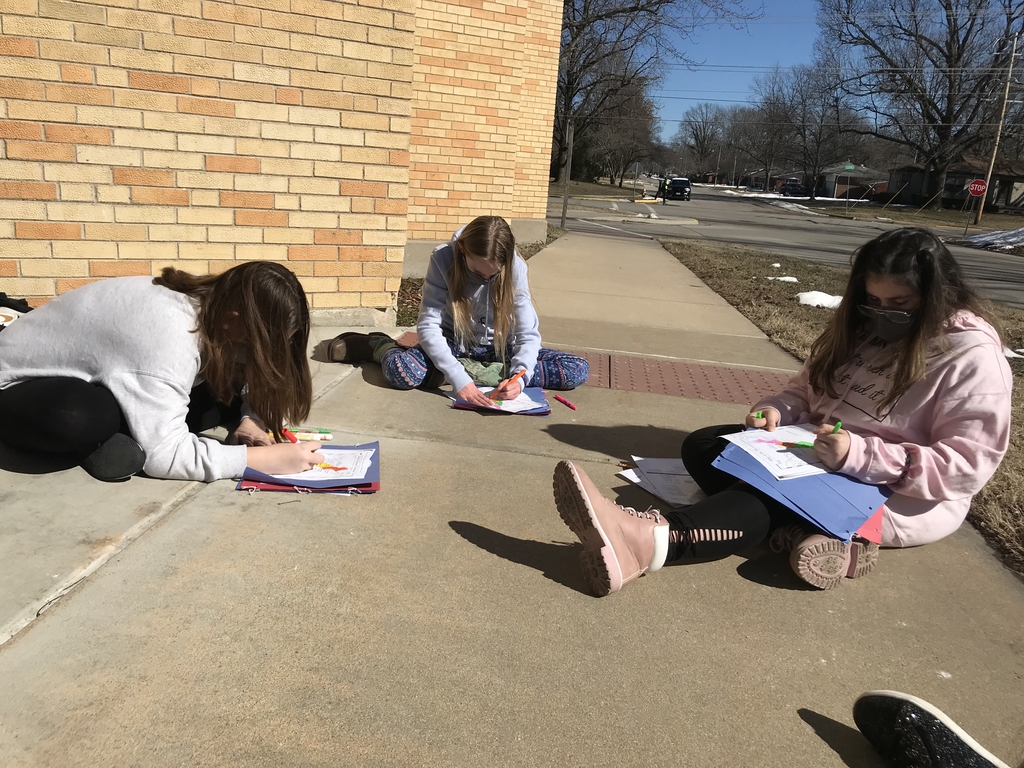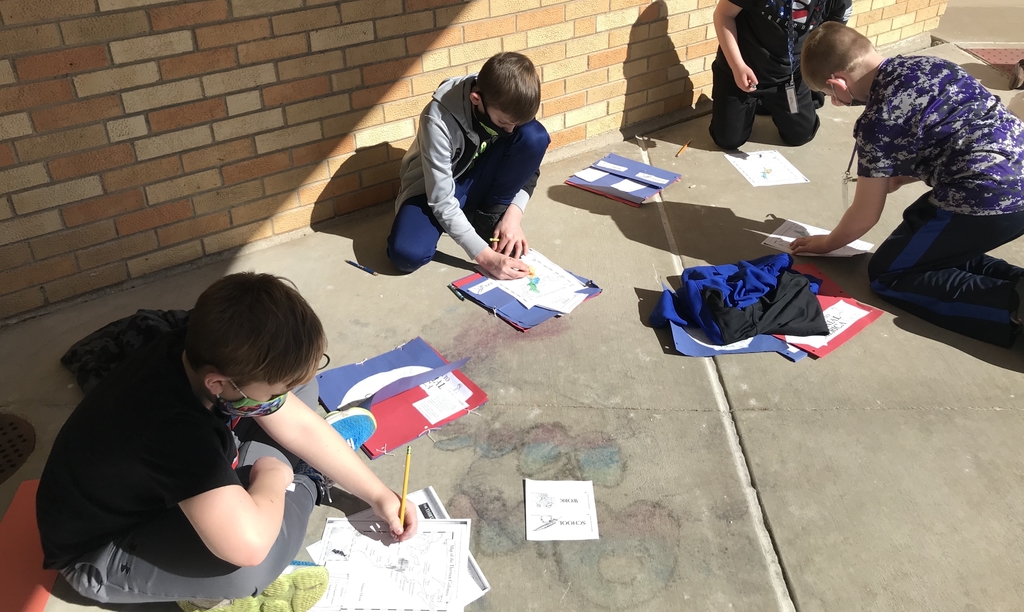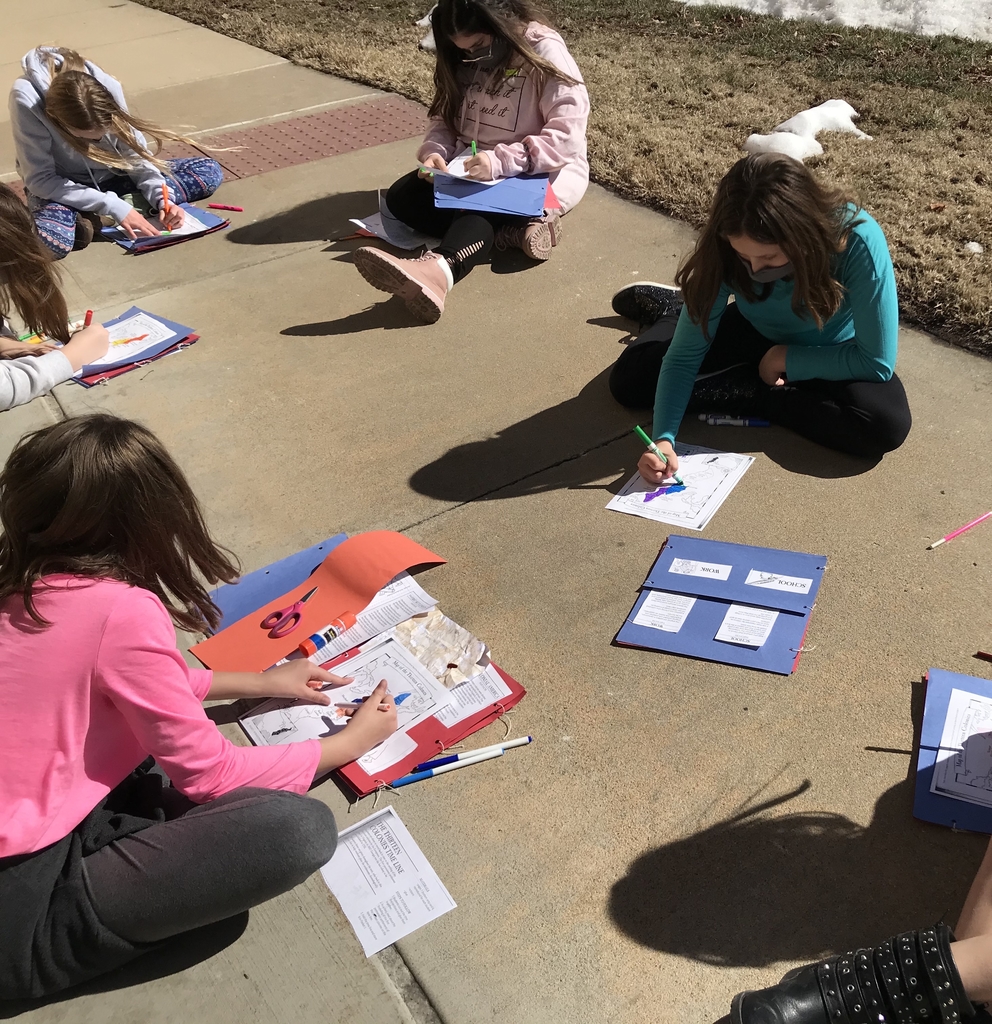 MES enjoyed a visit from a Storyteller and Drummer to celebrate Black History Month! Thanks to PTO for sponsoring these visitors and to Scott Doehring at MHS and his students for recording the performance so all our students could enjoy it! #MESProud #19EveryStudent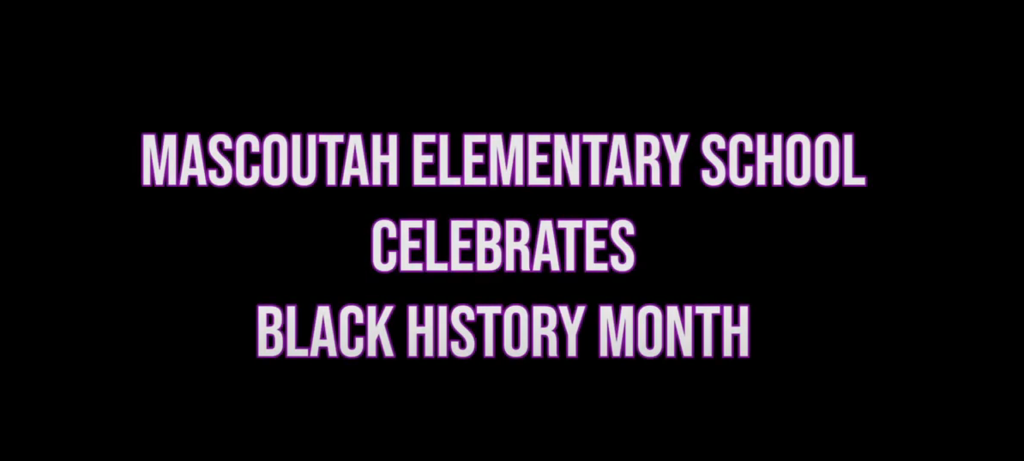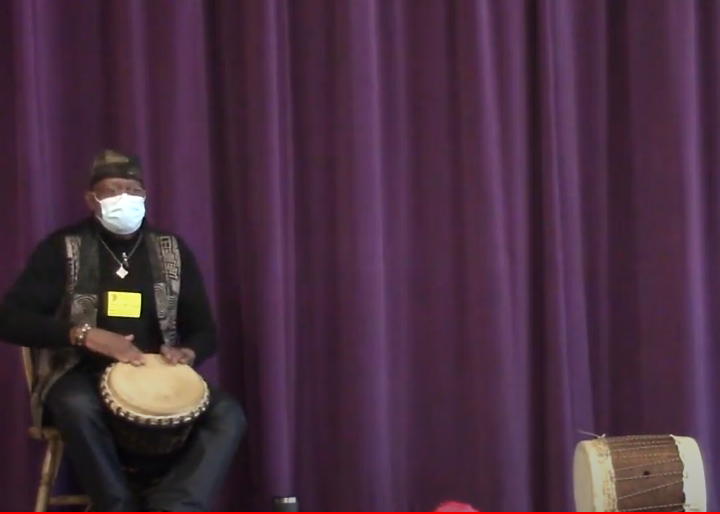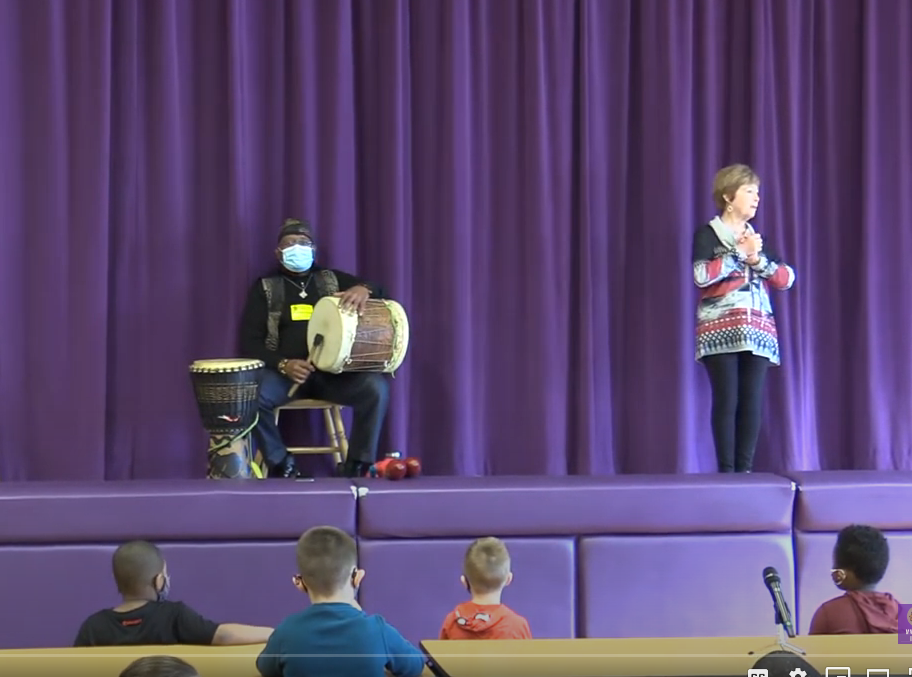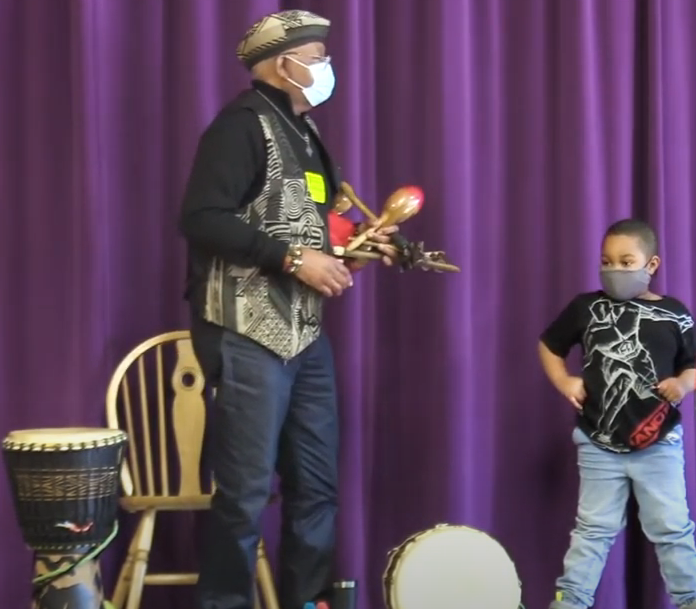 Mrs. Caserotti's MES 4th graders sure did have a great time showing each other how much they care during their Valentines Day activity. Check out all those positive words they came up with for each other! #MESProud #19EveryStudent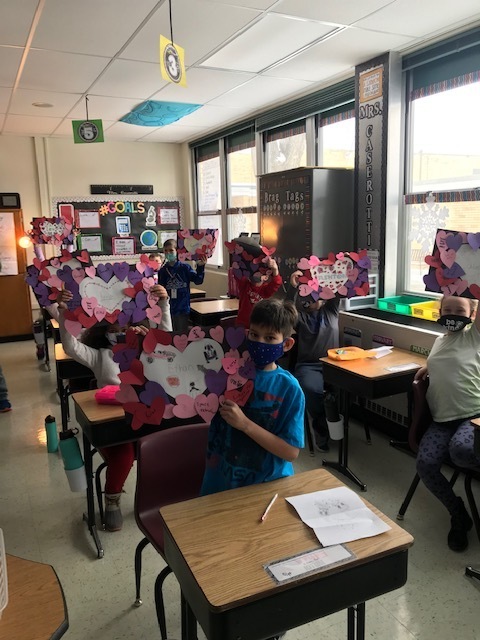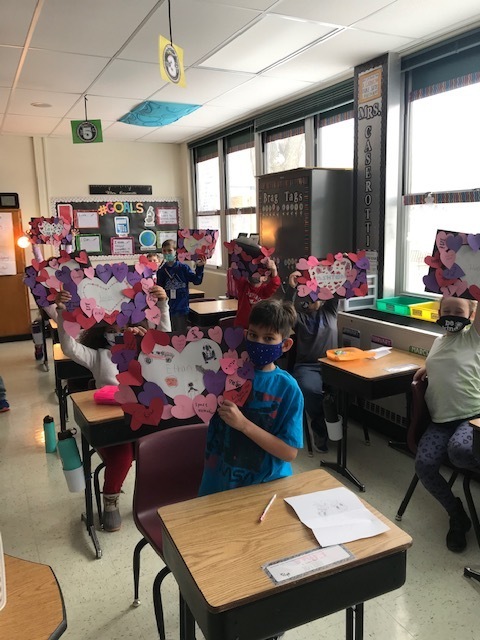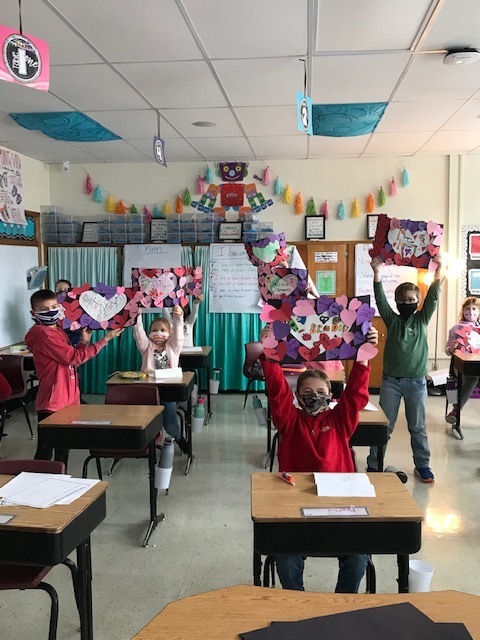 Our MES Family welcomes a new baby! Congratulations to Mrs. Sara Cramer, one of our 2nd grade teachers, who delivered her little boy this week. So happy for you💜-we can't wait to meet him! #MESProud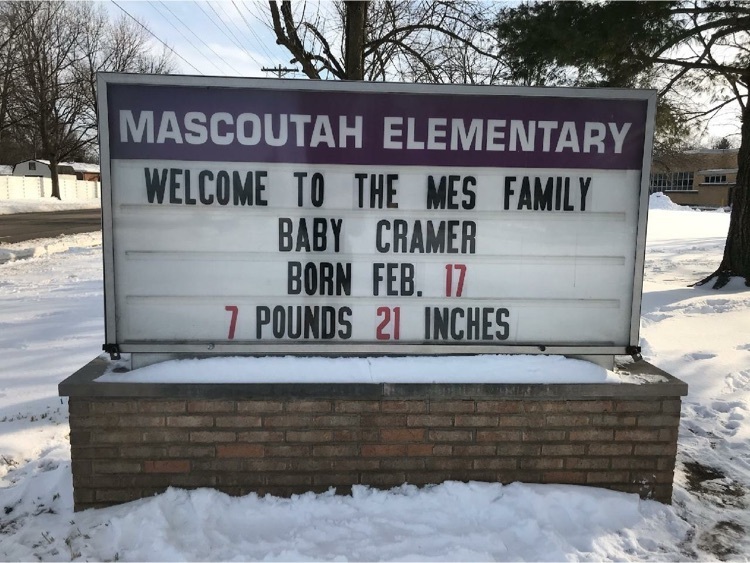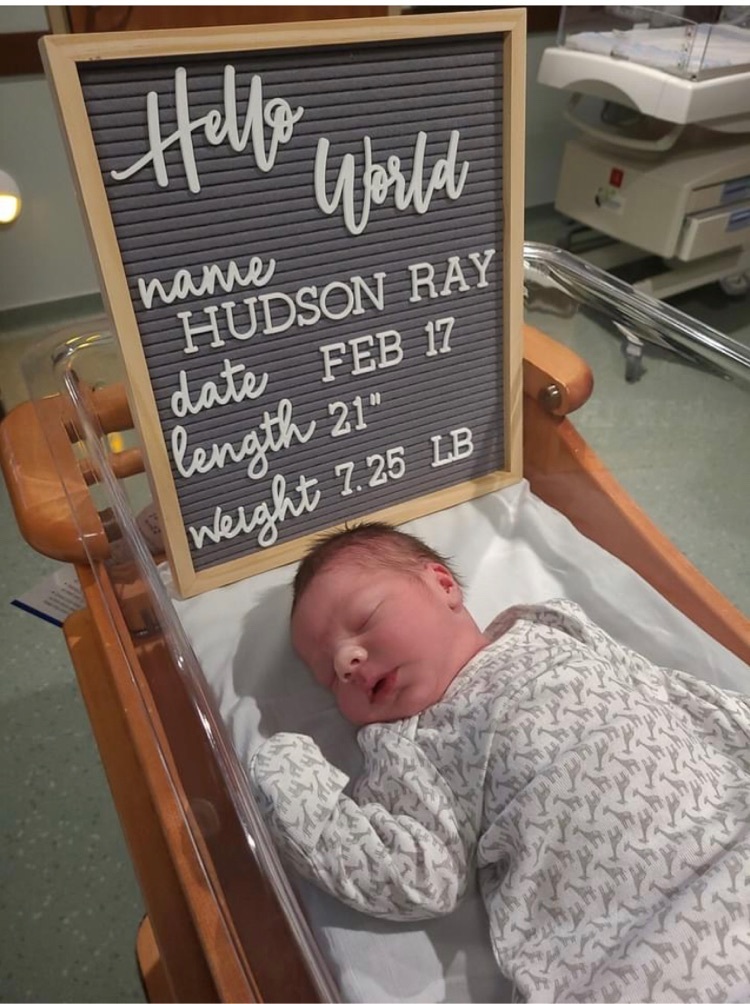 Mascoutah CUSD 19 will not hold classes either in person or remote tomorrow, Wednesday, February 17, 2021. Road conditions, very low wind chill temperatures, as well as more snow in the forecast are the main factors in making this decision. A snow day means that there are no lunches again tomorrow. The last day of school is now scheduled for Tuesday, May 25.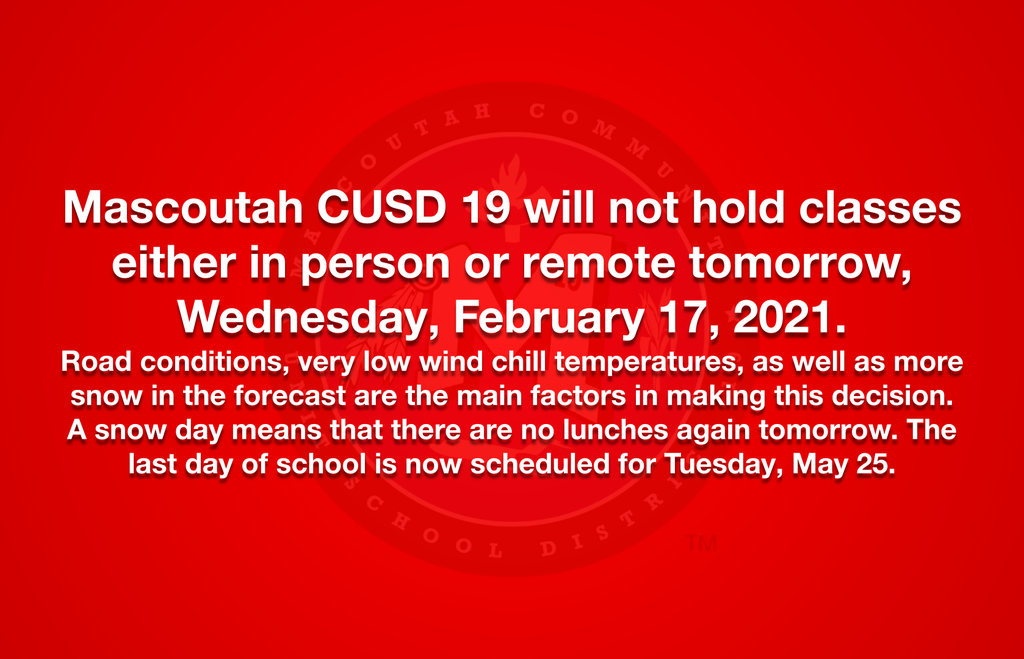 Due to the inclement weather conditions, school will be cancelled tomorrow, Tuesday, February 16, 2021. We will use a snow day; there will be no in-person or remote instruction. We will make up the day at the end of the school year. Monday, May 24, 2021, will now be the last day of attendance.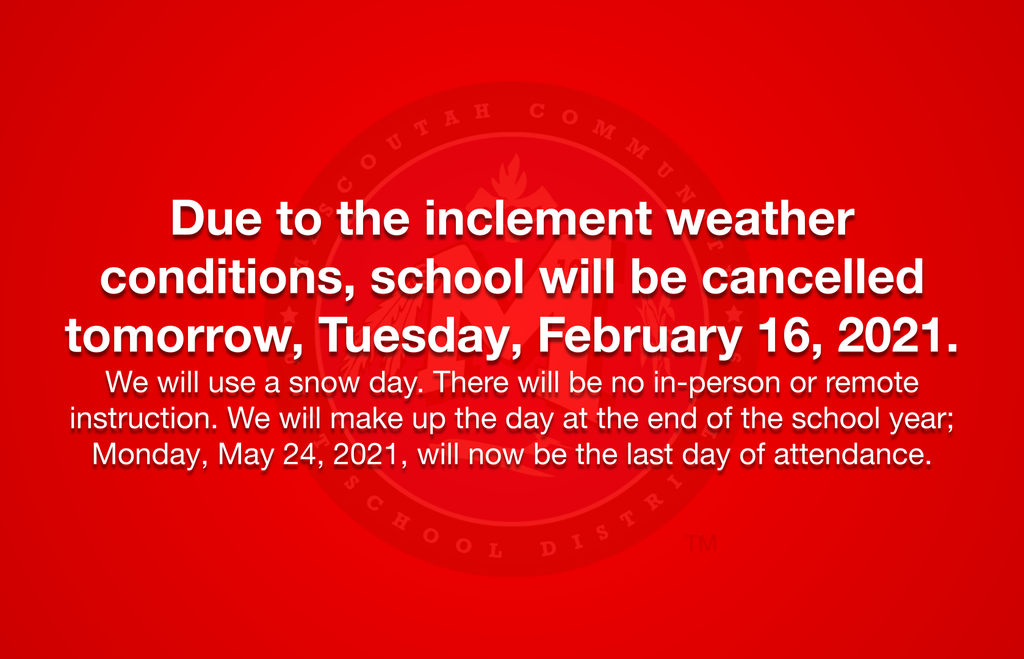 Mrs. Helf's 5th grade class at MES is learning how to multiply fractions with skittles! Who says learning can't be tasty? #19EveryStudent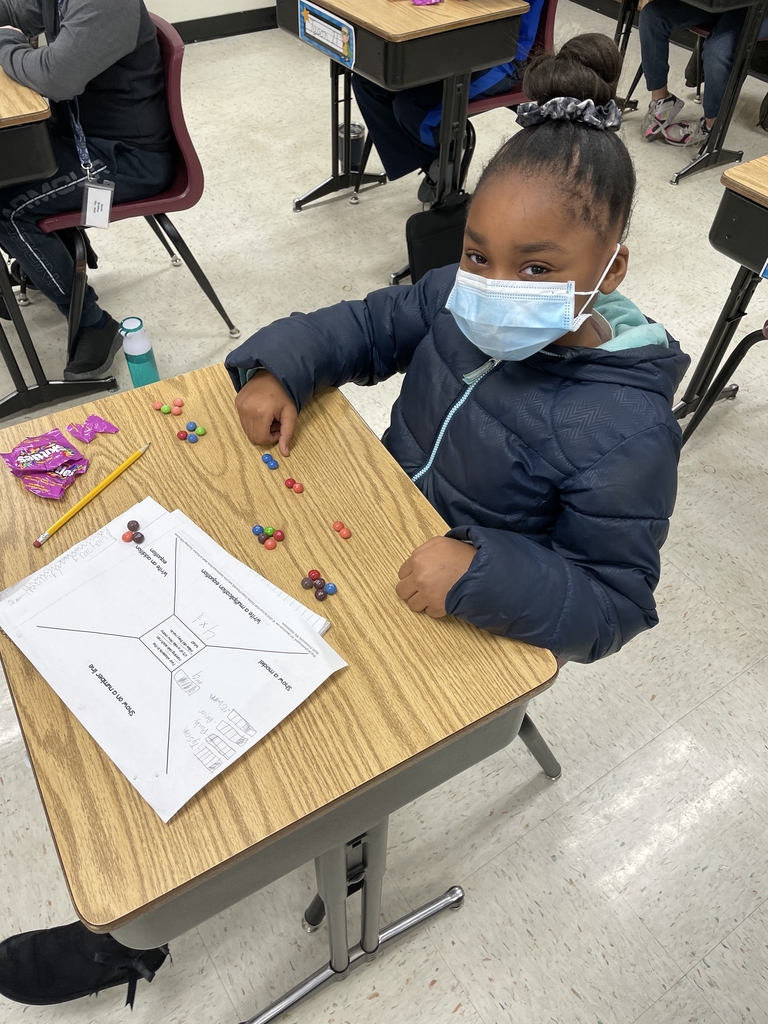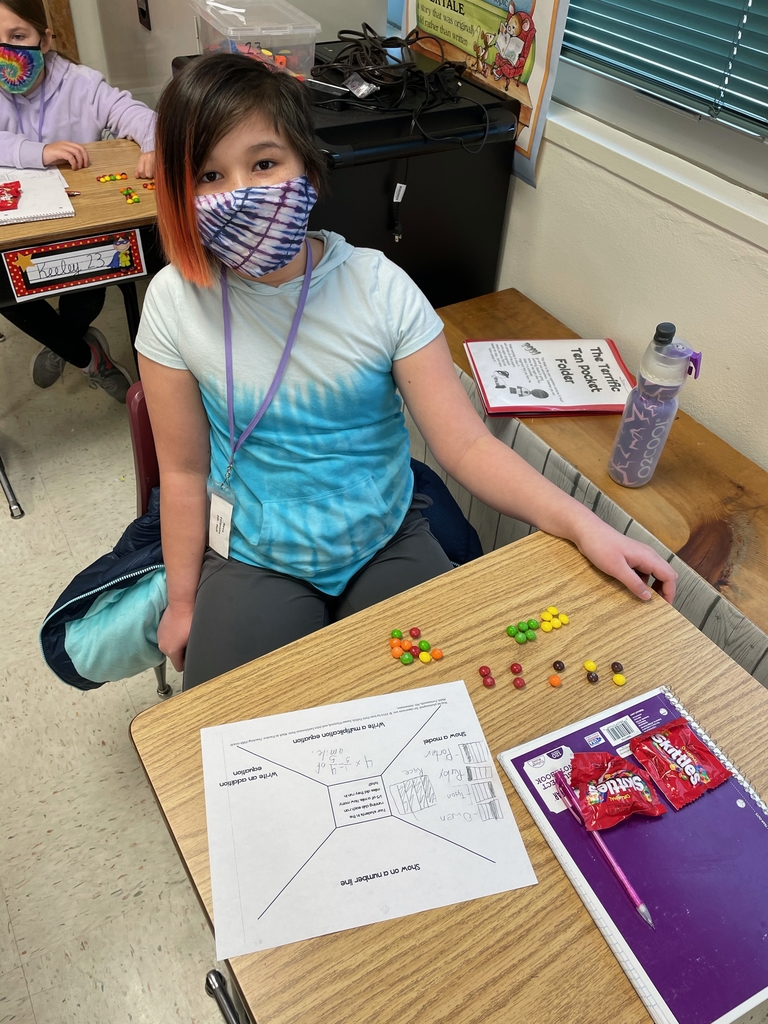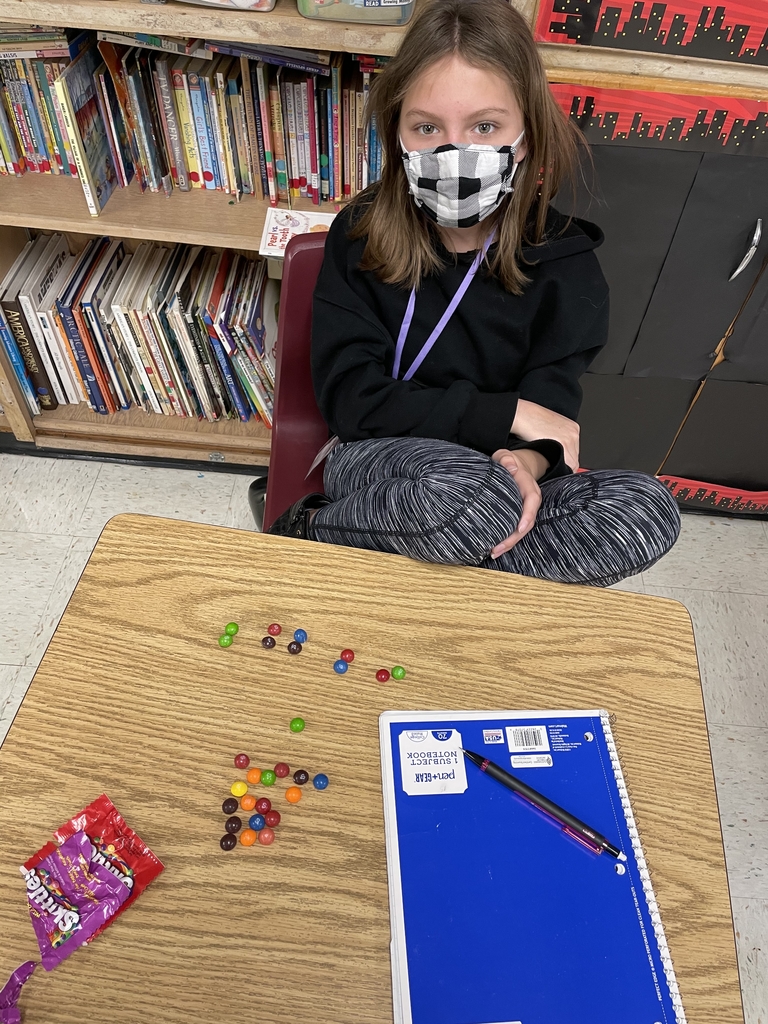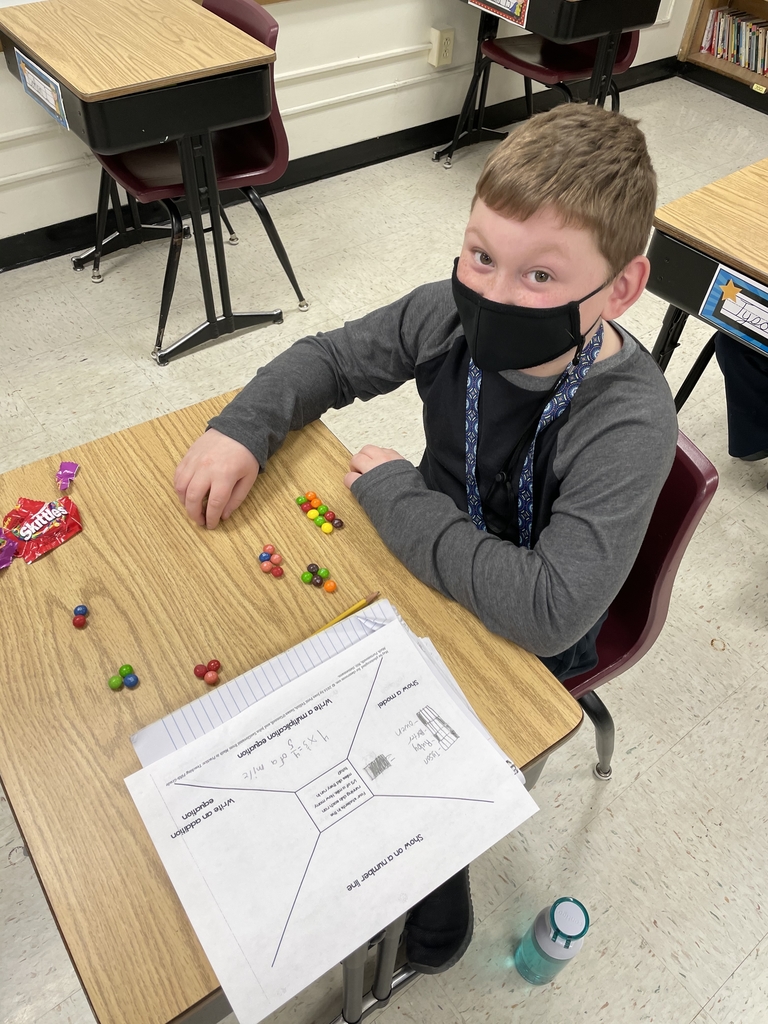 MES 1st graders enjoyed the 101st day of the school year! #MESProud #19EveryStudent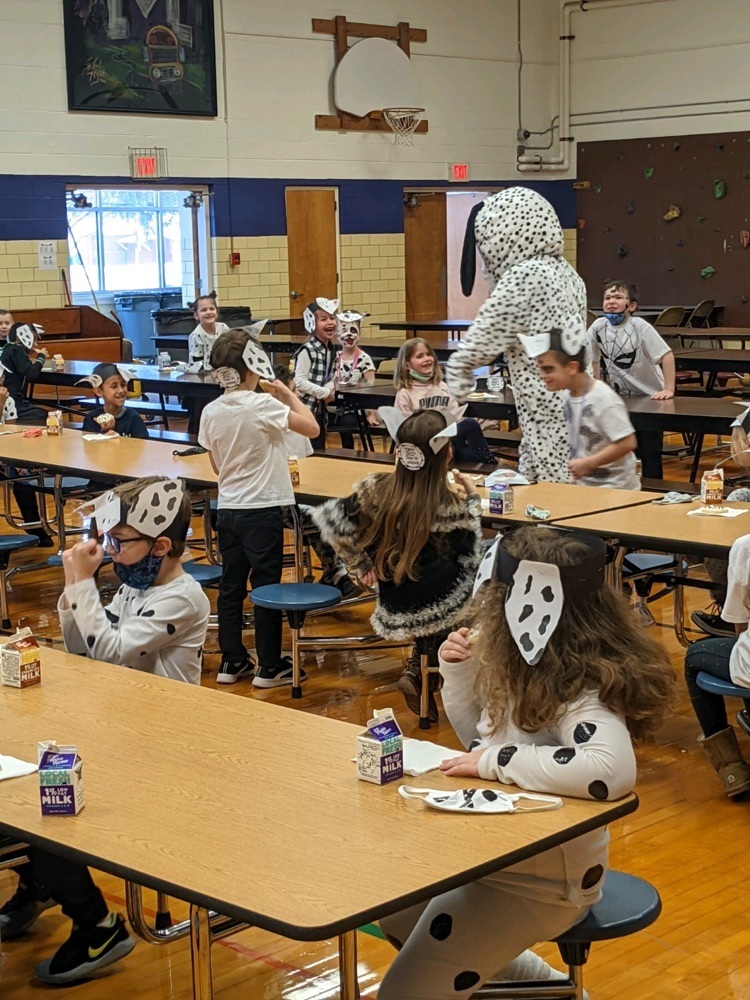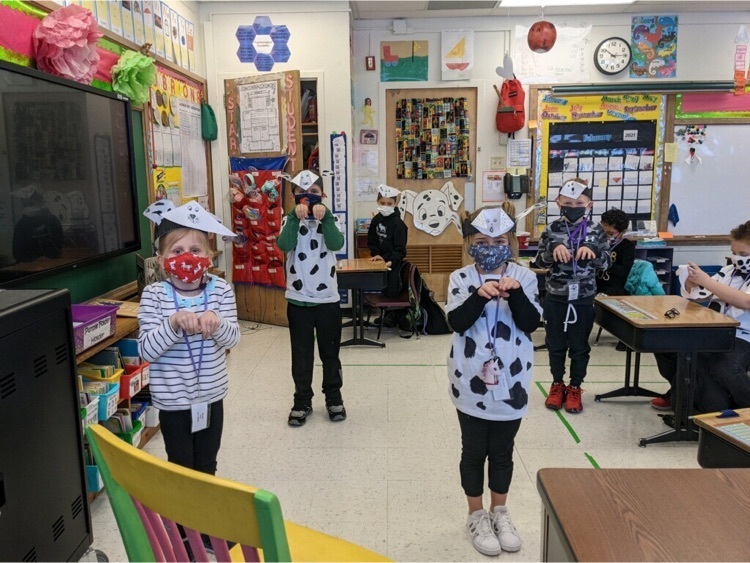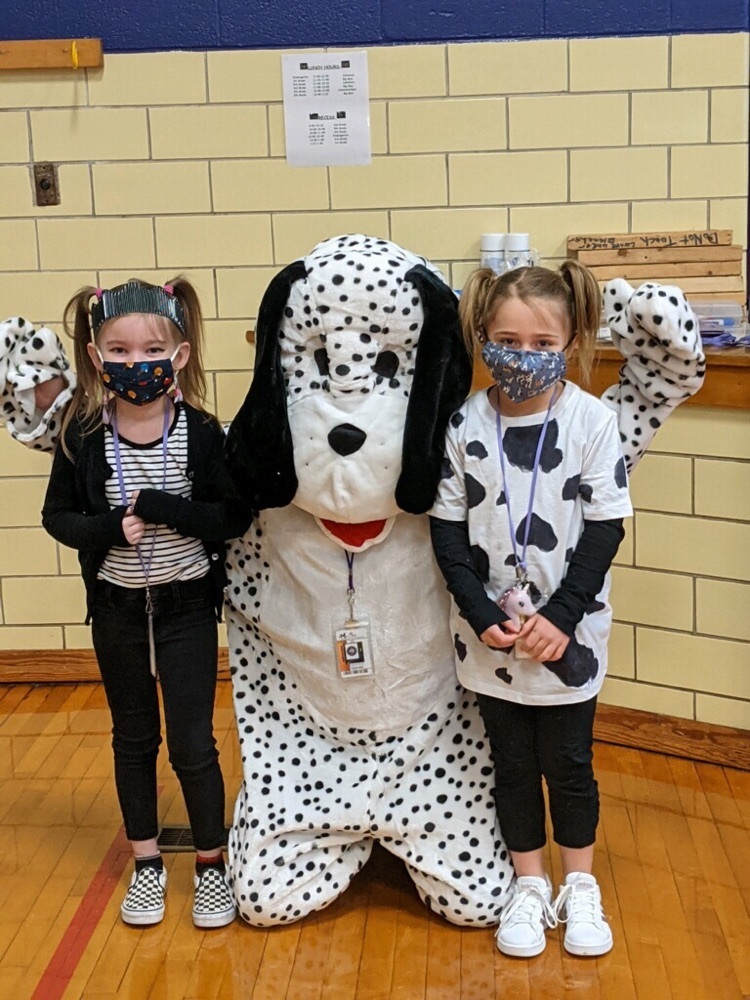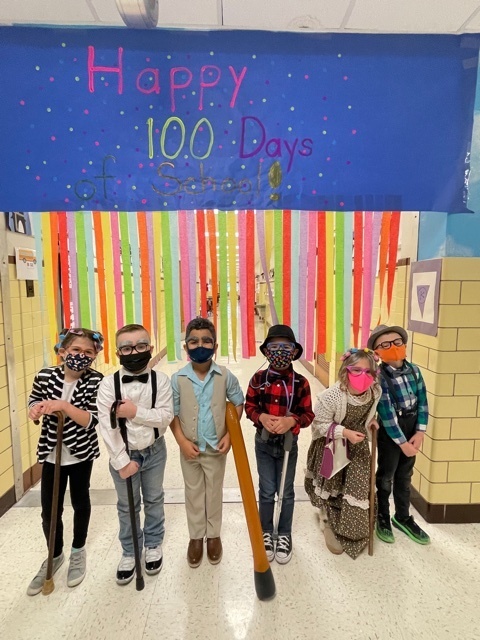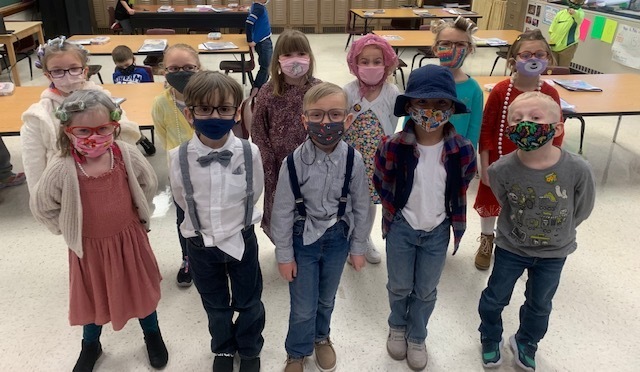 MES 4th graders are taking different twist on valentines this year. They are decorating each others lockers with hearts that have kind words and thoughts for each student. #MESProud #19EveryStudent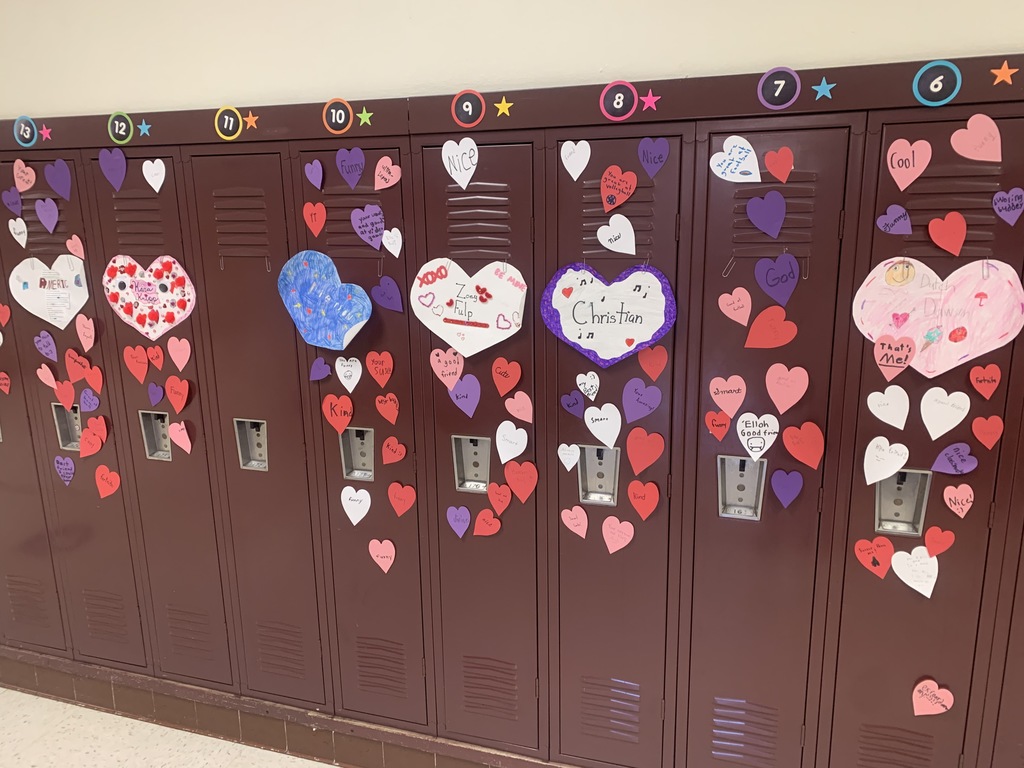 Mrs. Caserotti's 4th graders at MES have been learning all about sound. They created cup phones to test out their theories about sound waves. Can you hear me?!?!?! #MESProud #19EveryStudent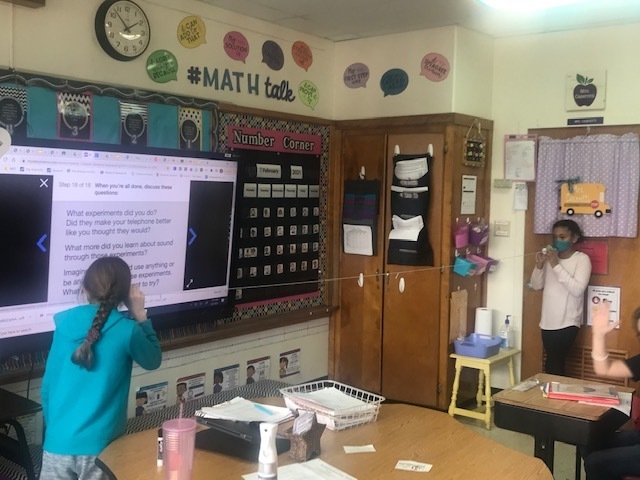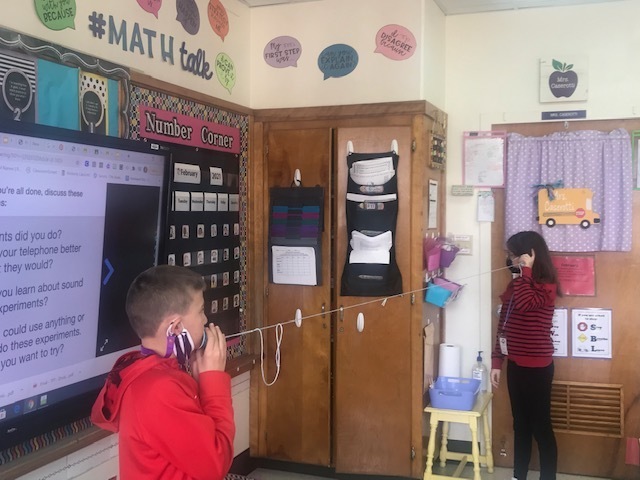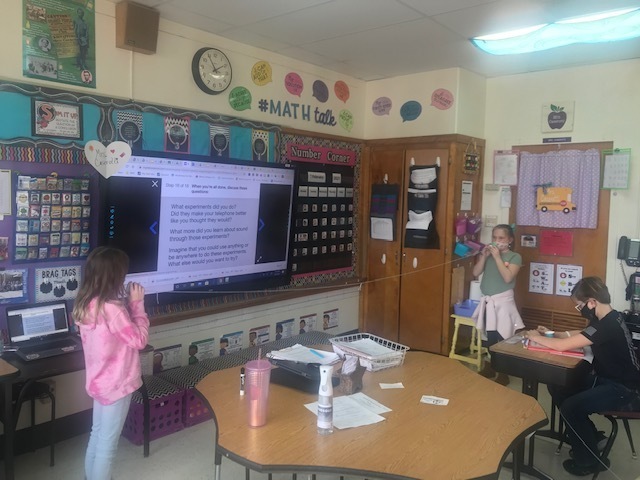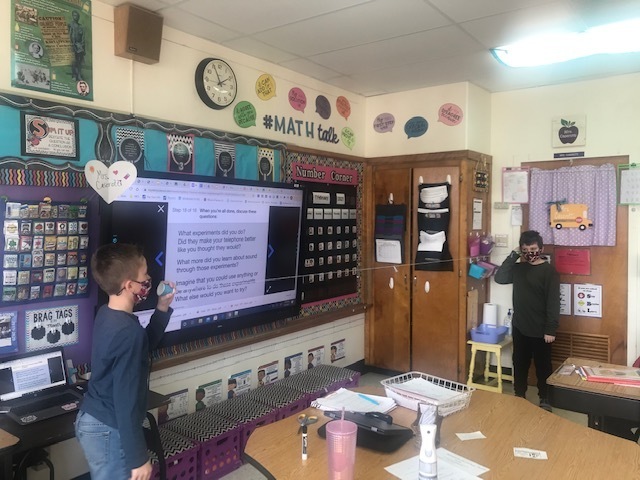 Mrs. Caserotti's 4th graders at MES have been learning all about sound. They created cup phones to test out their theories about sound waves. Can you hear me?!?!?! #MESProud #19EveryStudent
5th graders in Mrs. Loden's and Mrs. Helf's classes took their turn at MES to dissect owl pellets. #19EveryStudent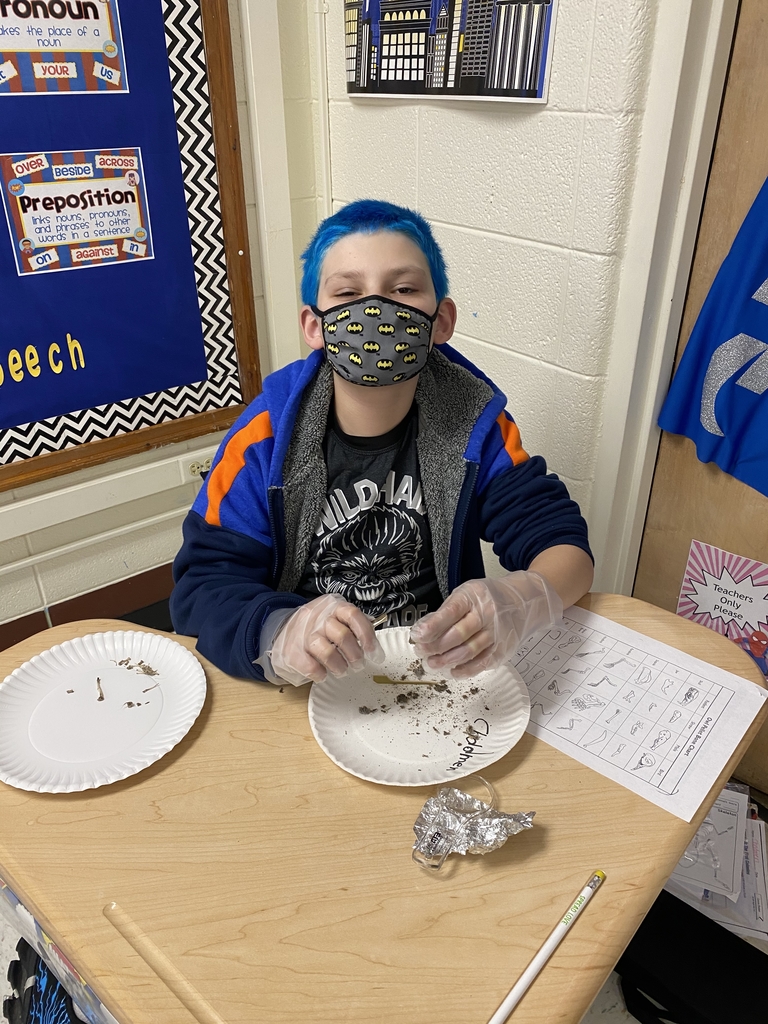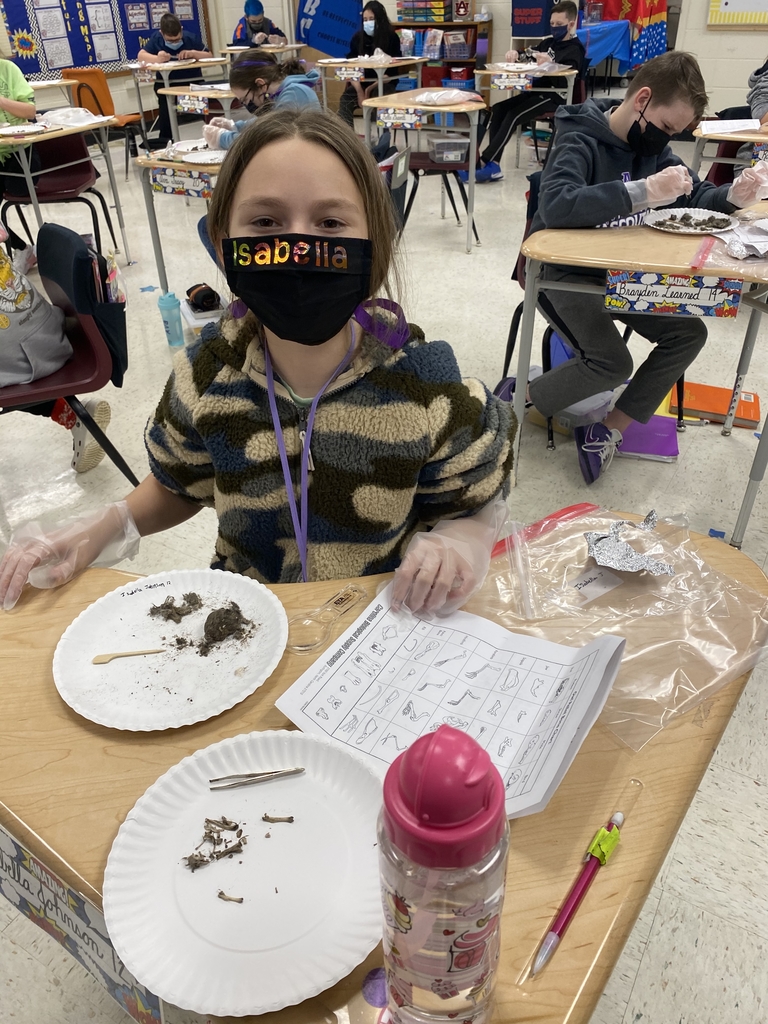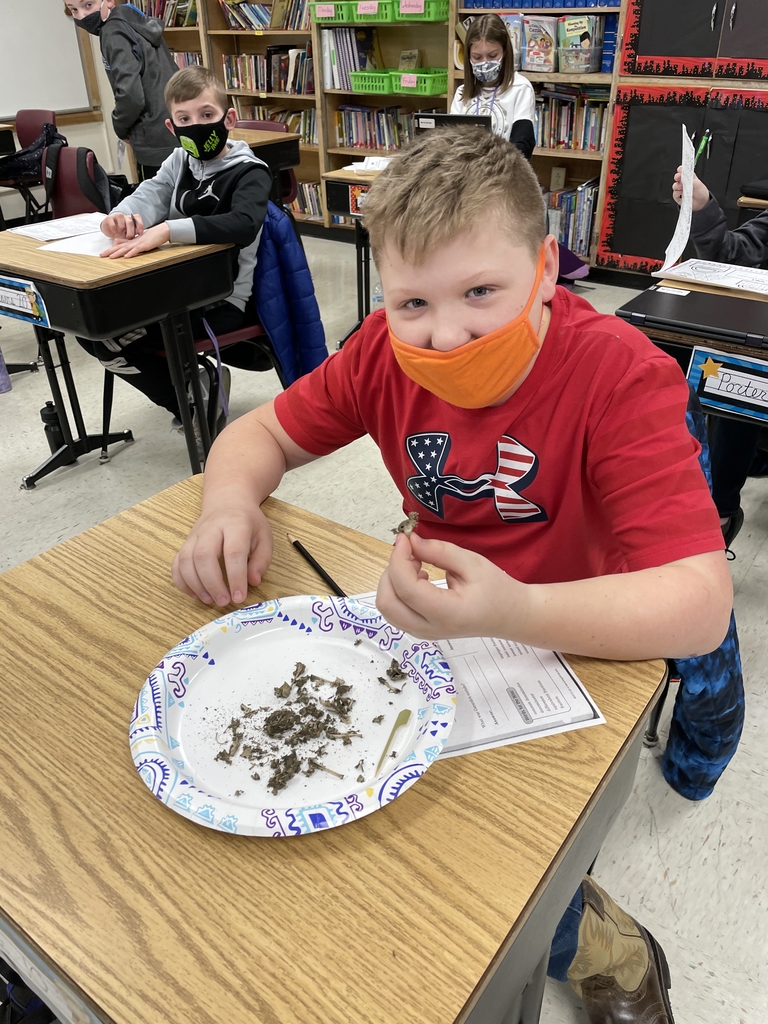 At MES, Mrs. Warner's 5th grade class started to enjoy a novel study. #19EveryStudent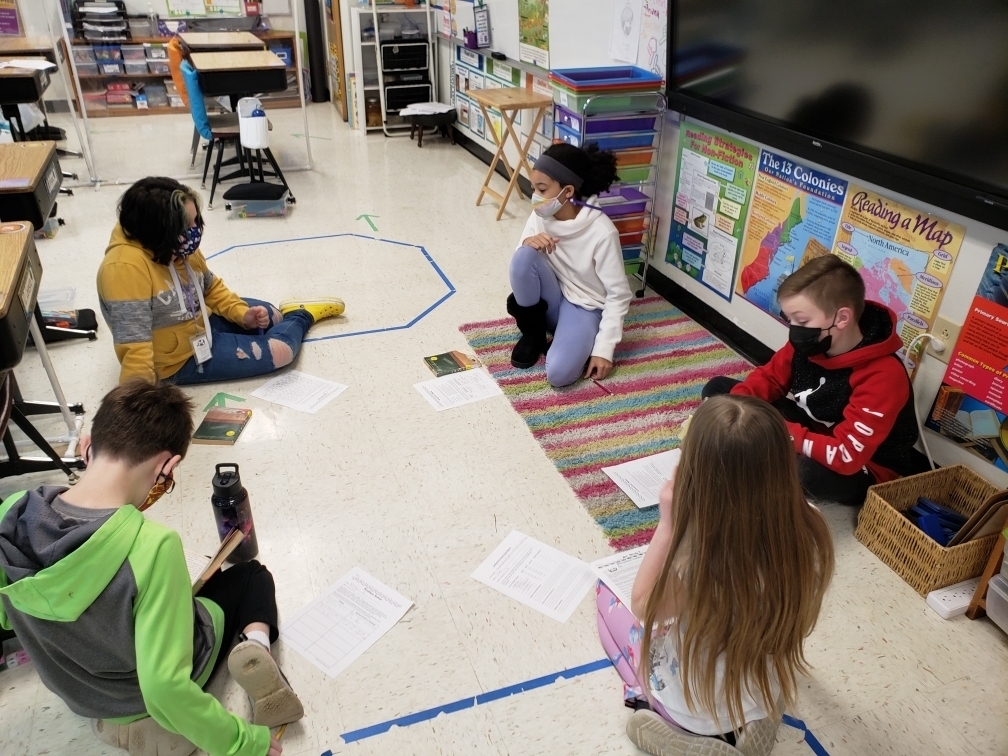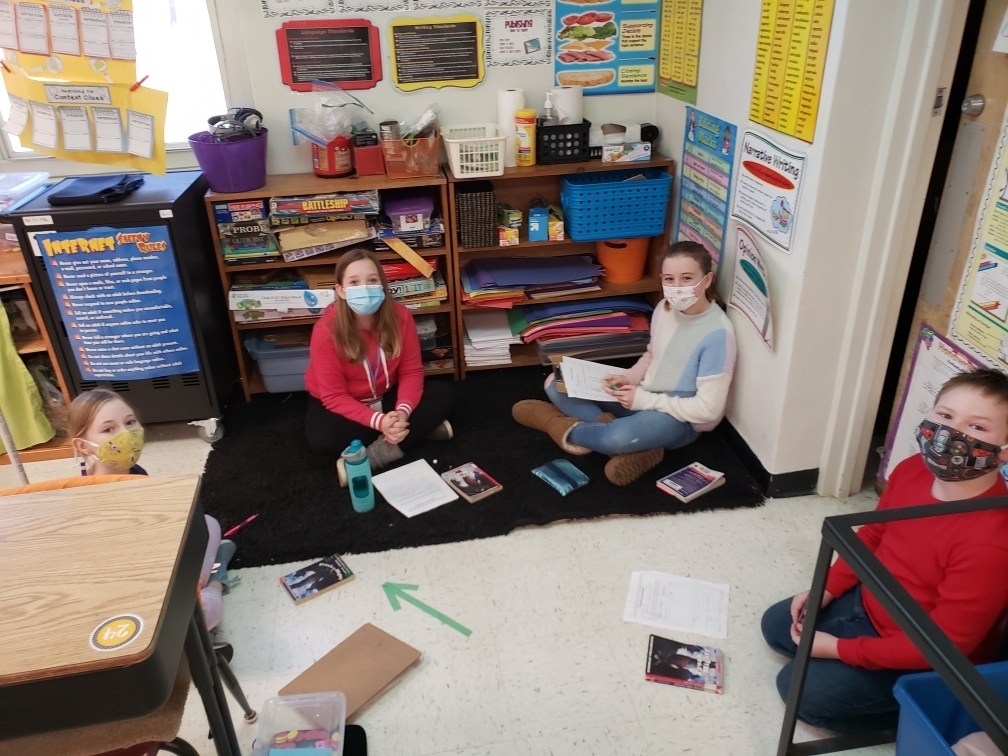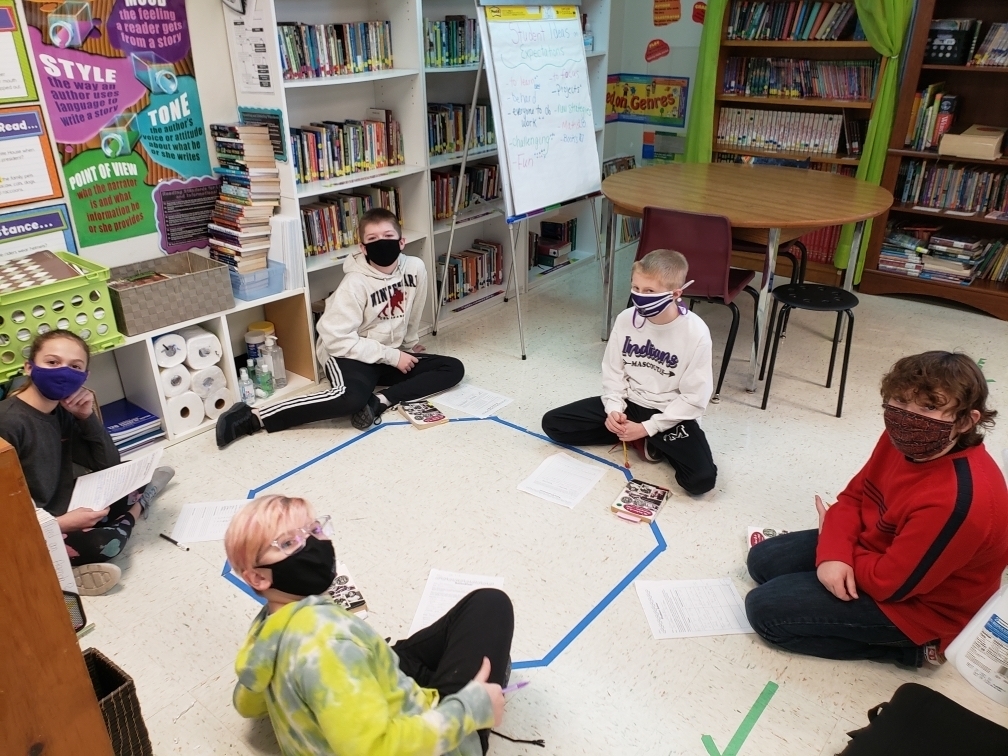 At MES, Mrs. Warner's and Mrs. Swank's 5th grade class dissected owl pellets. #19EveryStudent