Welcome to the MES Family, Mrs. Kara Nolte! Mrs. Nolte has taught for over twenty years. She is a familiar face, as she previously worked at MES as a teacher and substitute. Mrs. Nolte owns Stars R Us Dance Studio in Mascoutah. She and her husband have two children, Kinslee and Nash, both who attend Mascoutah Elementary School. They love to travel and spend time with family and friends. Let's give Mrs. Nolte a warm welcome back to MES! #MESProud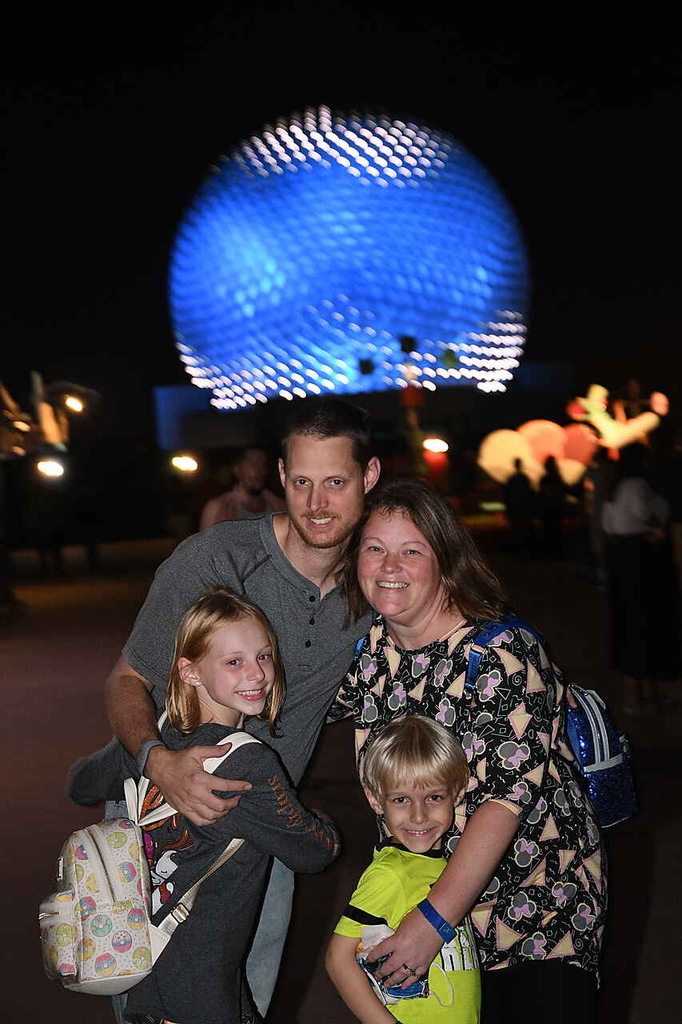 Welcome to the MES family, Mrs. Morgan Crabtree! Last year, Mrs. Crabtree taught Kindergarten in Crane, MO, and is thrilled to continue teaching Kindergarten at MES. Her and her husband grew up in Southwest Missouri where they met and attended college. Together they enjoy going to Cardinals and Blues games, being outdoors, and laughing with friends and family. Mrs. Crabtree feels blessed to have the opportunity to teach, learn, and grow at MES, and is looking forward to meeting and connecting with families in the community soon! Let's give Mrs. Crabtree as warm MES welcome! #MESProud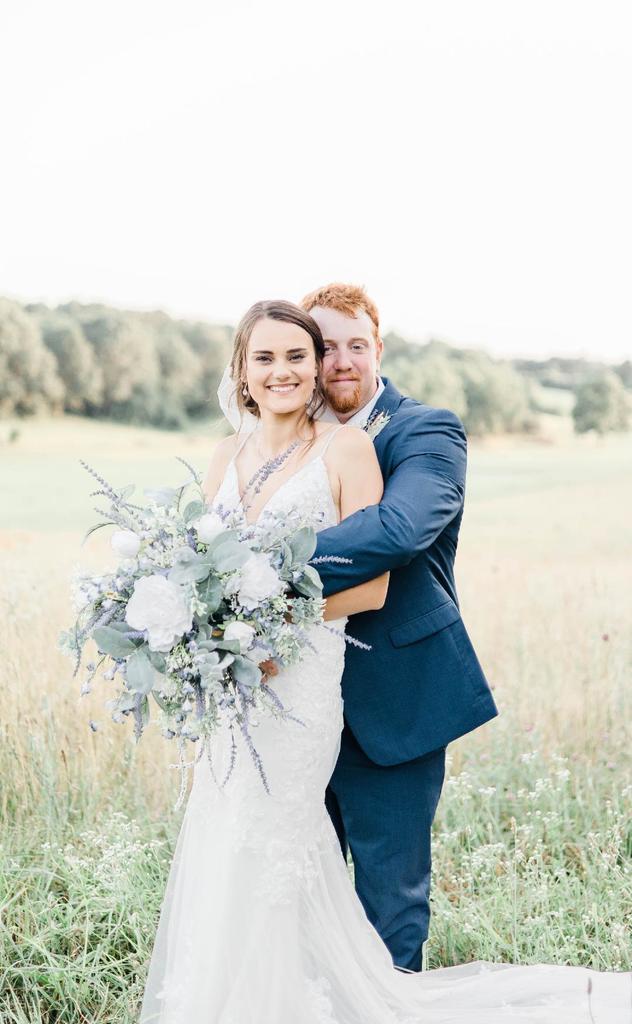 Looking forward to seeing MES families at our open house! #MESProud #19EveryStudent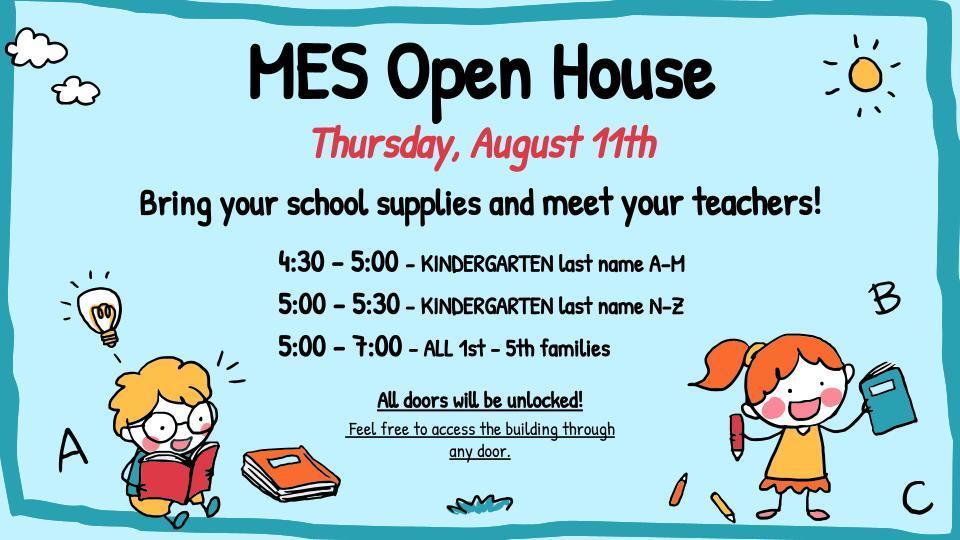 Welcome to the MES family Mrs. Lauren Maxwell! Mrs. Maxwell was born and raised in southern Illinois and is so happy to be back after living in Florida the last few years. Mrs. Maxwell and her husband have three children. Mrs. Maxwell has taught second and third grade for the past 3 years in Panama City, Florida. In her free time she loves to bake, read and spend time with her family. She is so excited to be part of our 3rd grade team at MES. #MESProud

Welcome to the Mascoutah Elementary family Mrs. Missy Houk! Mrs. Houk is starting her 16th year of teaching with 15 years in Special Education. She has taught in 3 states IL, CA and WA. Mrs. Houk grew up in Alton but recently moved to the area from Washington. A few years ago her husband retired from the Air Force, and now they decided it was time to move back home. Mrs. Houk has two daughters Alysse (15) and Rylee (11) both who will be attending Mascoutah Schools. In her free time, Mrs. Houk enjoys crafting and reading. She is looking forward to this new chapter in her life and is excited to be part of the Mascoutah community! #MESProud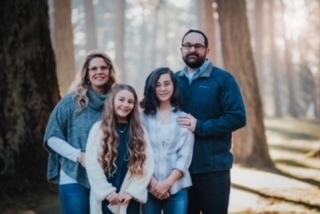 Join us in welcoming Beth Anderson to the MES family! Ms. Anderson, has been in education for 28 years. She recently taught junior high special education for 8 years in Madison, IL. Ms. Anderson grew up in Okawville and currently lives there with her two sons, Aaron (20) and Aidan (15). Ms. Anderson's family enjoys watching her son play basketball. As a family they enjoy playing golf and are a big sports family: Illini, Cardinals, and Blues. Beth is so excited to become a part of our incredible Mascoutah Elementary Family. #MESProud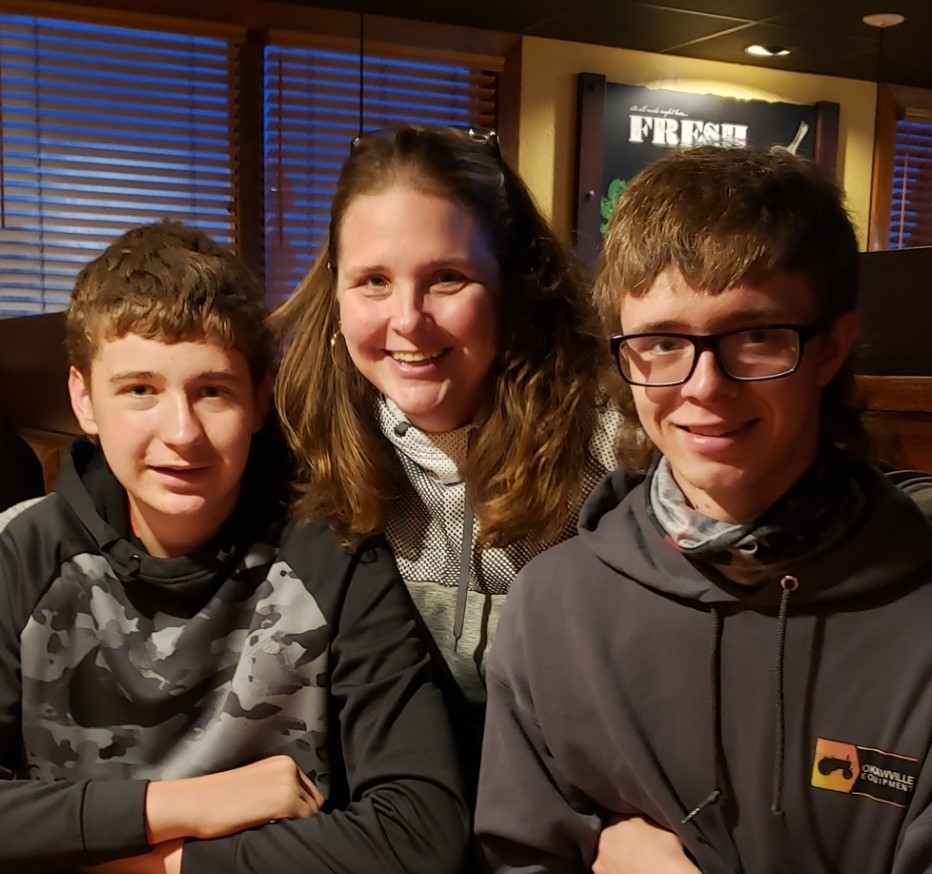 Looking forward to meeting our new students and families next week! #MESProud #19EveryStudent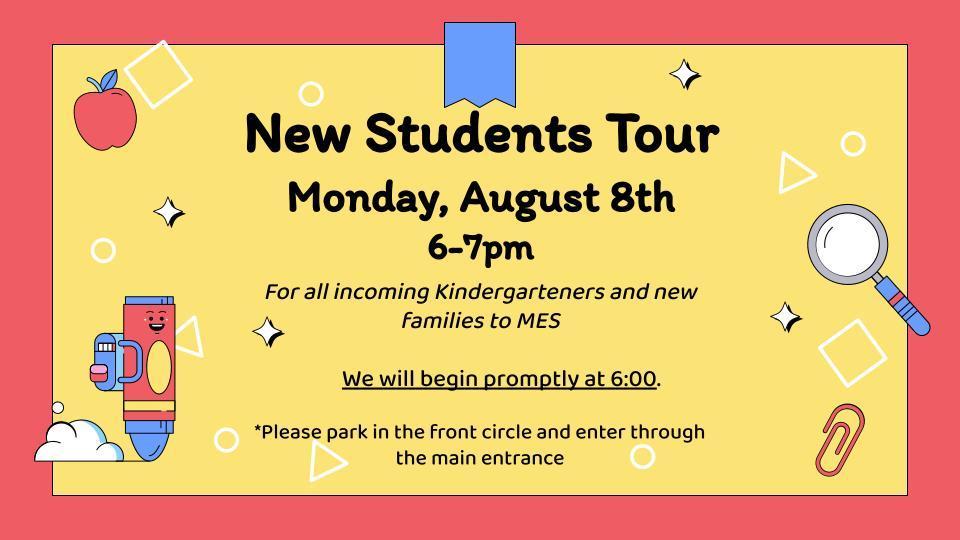 Welcome to MES Mrs. Catherine Kruse! Mrs. Kruse will be joining our 5th grade team this year! She has 7 years of teaching experience from Governor French Academy. Mrs. Kruse lives in Mascoutah with her husband Ryan and their three boys: Ayden (12), Jackson (7), and Rhett (1). She enjoys iced coffee, reading, drawing, & spending time with friends & family! Welcome to MES Mrs. Kruse! #MESProud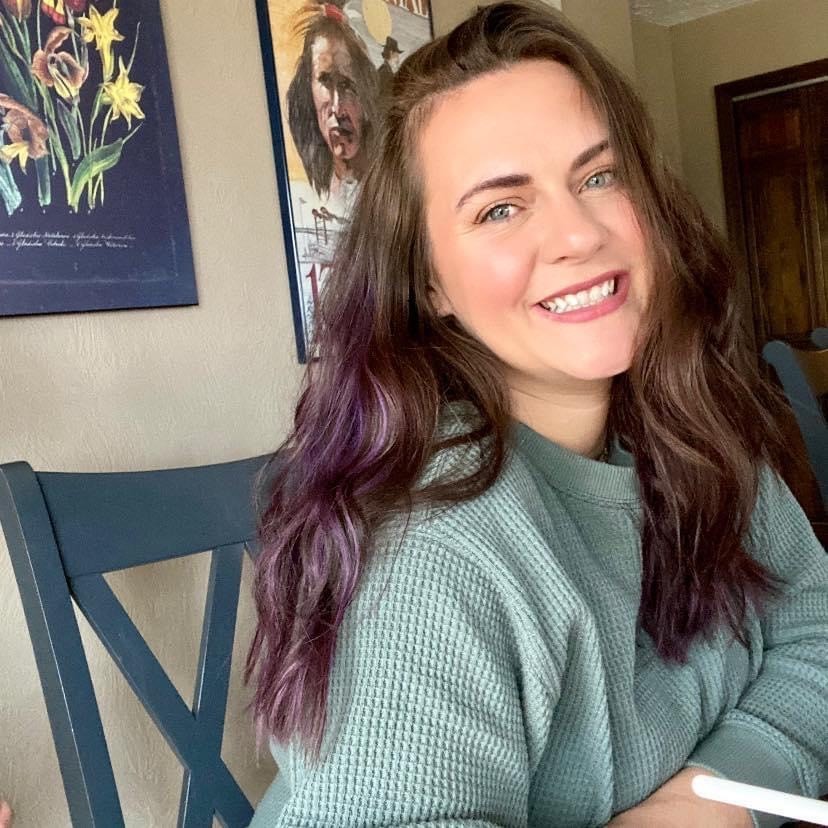 Welcome to MES Mrs. Libby Wetzler! Libby is the Teacher of Deaf & Hard of Hearing for our district. She will also be serving as the K-1 Resource teacher at MES this year. Mrs. Wetzler has been teaching for 23 years and has been in the Mascoutah School District since 2010. When she is not teaching, she enjoys watching her son Jackson play baseball. Her family loves to spend time in the mountains of Colorado. Her newest love is snuggling with sweet twin grandsons. We are so excited to have you at MES Mrs. Wetzler! #MESProud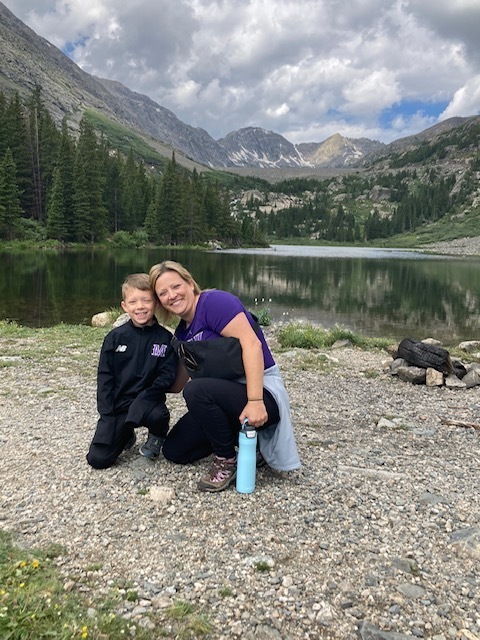 Welcome back to the MES family Mr. Gary Miller! Gary has 15 years teaching experience and returning to MES after several years at Wingate Elementary. Gary will join the 1st grade team this year at MES. Gary has four children-Kelsie, Connor, Casey, and Kynslie. Mr. Miller's family loves the Blues, Cardinals and Chiefs! Welcome back Mr. Miller! #MESProud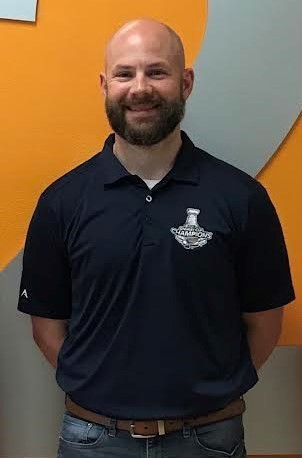 Great turnout and so much fun at the MES Back to School Party for staff and their families! Great to catch up with friends, meet new staff and enjoy each other's families. #MESProud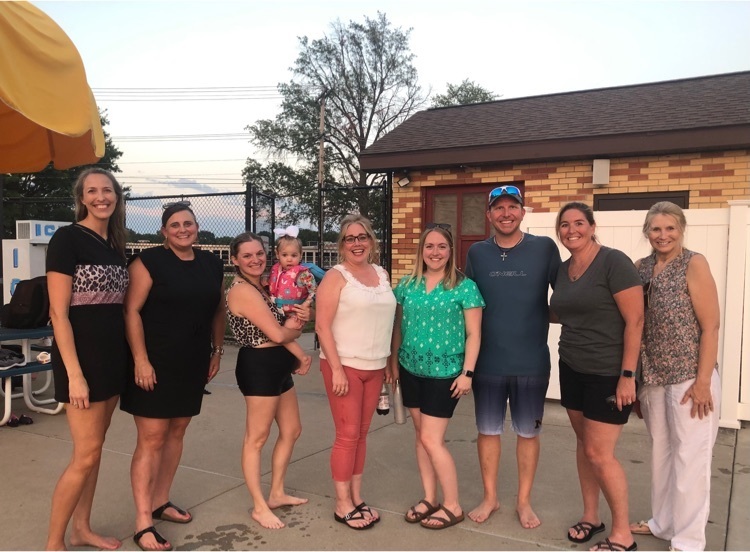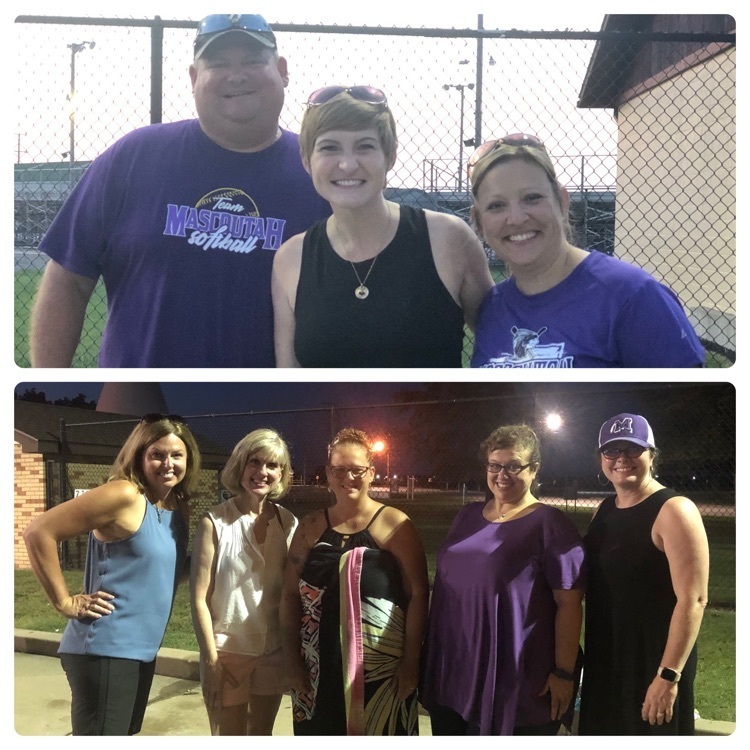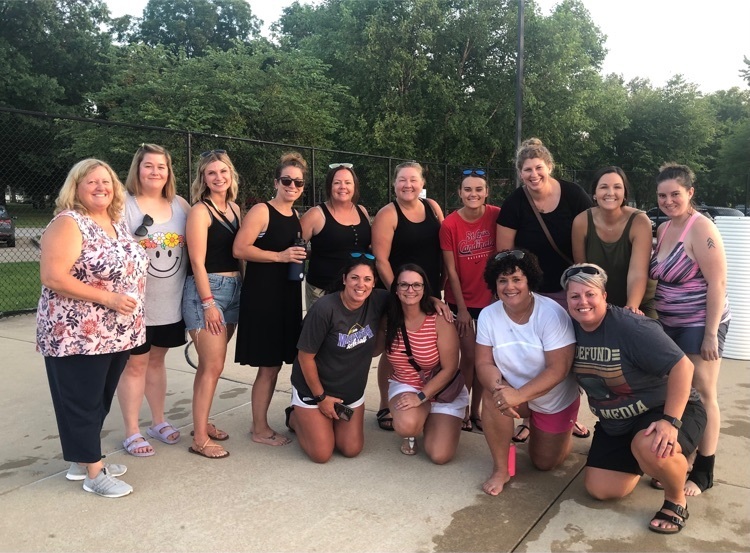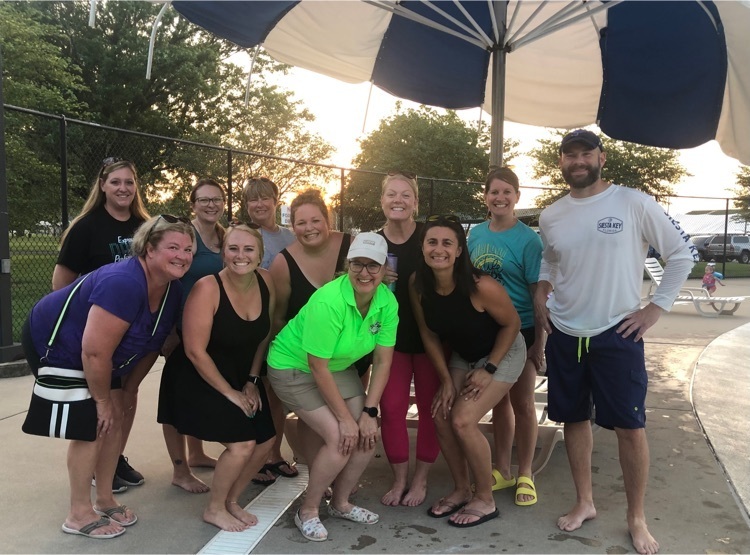 Welcome back to the MES family Mrs. Laura Hesker! Laura is ecstatic to be returning to MES this year as a 5th Grade teacher and teaming with her good friend, Mr. Veath! She is entering her 16th year of working in the Mascoutah School District. Mrs. Hesker and her husband, Drew have 3 girls-Elly (12), Cambrie (9), and Vivian (5). They live in Okawville, and their lives revolve around the sport of the season. Mrs. Hesker looks forward to getting reacquainted with the MES community this year!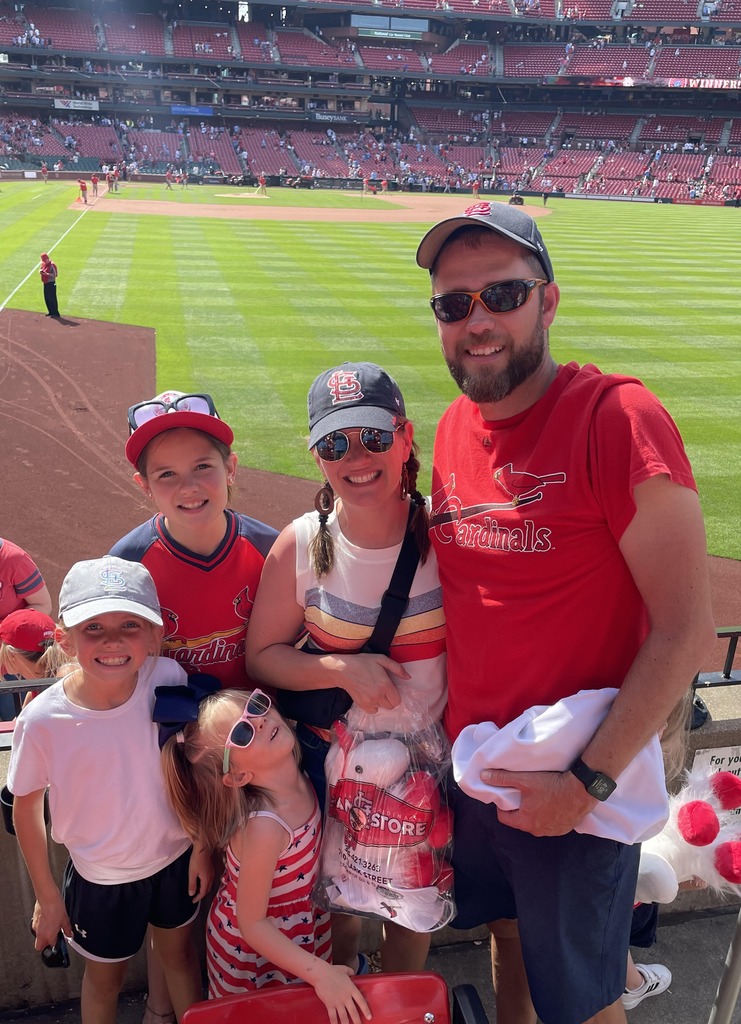 It is officially August and we are excited to share with the new Administrator and teachers that will join the Mascoutah Elementary staff this year! First let's welcome Mrs. Laura Yarber as one of our Assistant Principals! Mrs. Yarber is a familiar face to Mascoutah School District as she has served as curriculum coordinator, DODEA director, and teacher for MSD. Prior to her new role as assistant principal at MES, she was the principal at Holy Childhood School. She is a Mascoutah alumni, and a graduate of both Mckendree and Lindenwood University. Mrs. Yarber and her husband, Chad, have three beautiful children who attend Mascoutah schools. Both of Laura's parents were educators, and they inspired her to go into education. Let's give a warm MES welcome to Mrs. Laura Yarber! #MESProud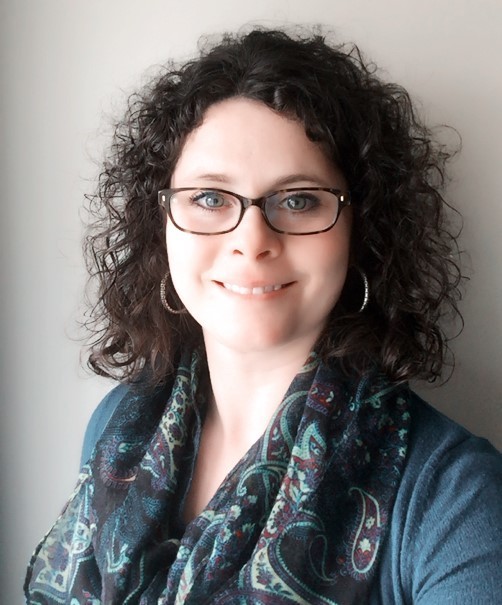 Fun time in the bubbles and water at MES for Extended School Year students today! Love the smiles! #MESProud #19EveryStudent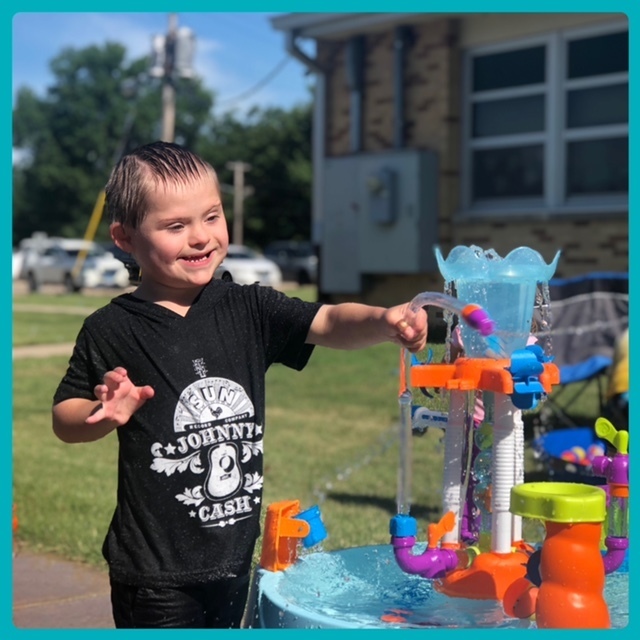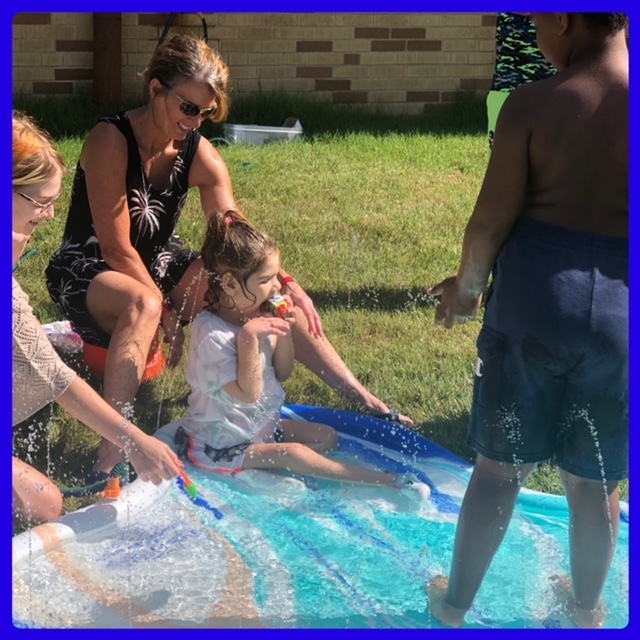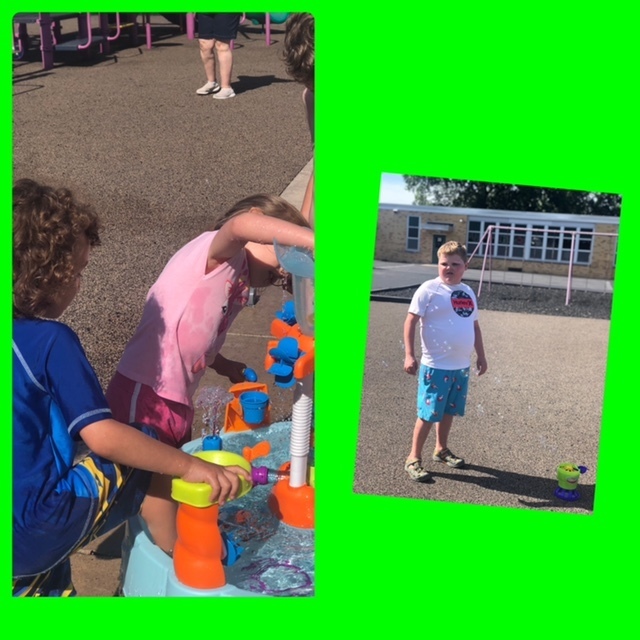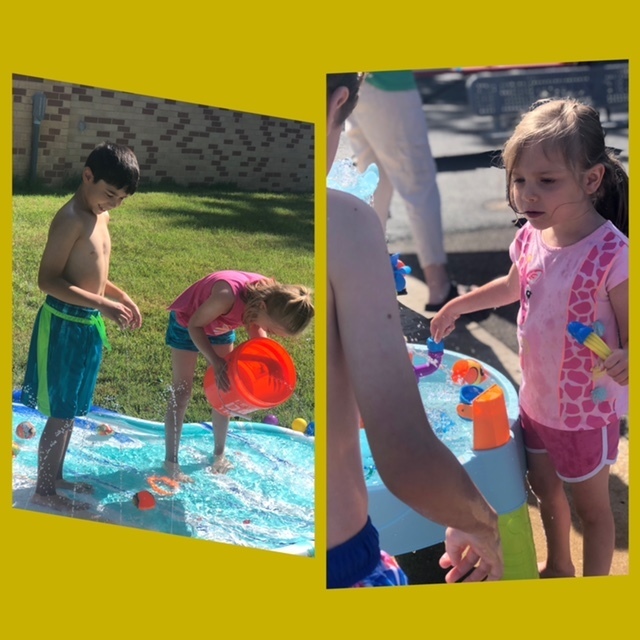 We had Mr. Dan Davis into MES today to play his guitar and sing for our students in Extended School Year! Students loved to dance, clap and sing with Dan! Thank you Dan for volunteering your time to make our students smile. #MESProud #19EveryStudent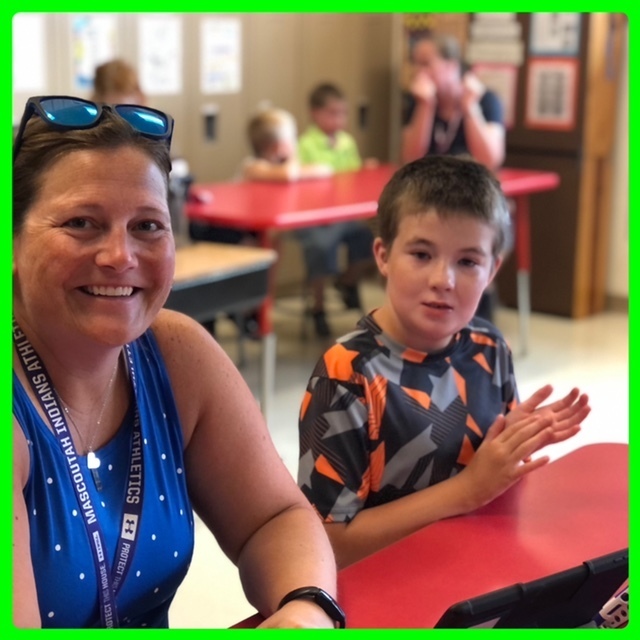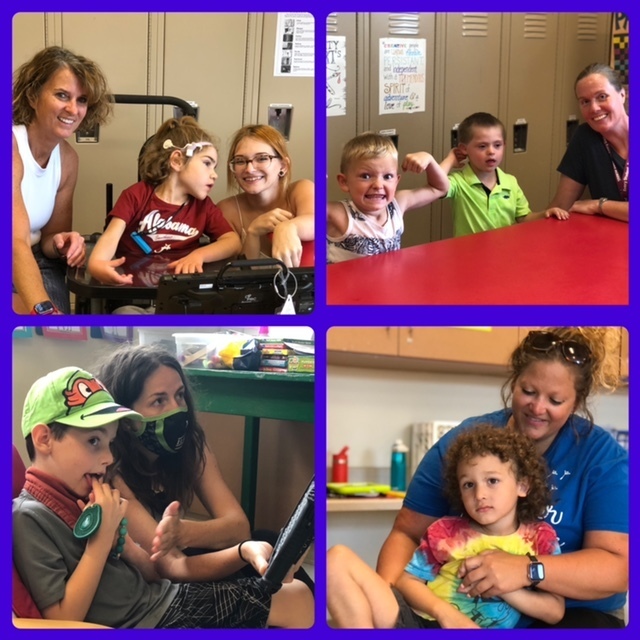 MES Families-two weeks left to purchase 1st Day School Supply Kits if you are interested. The order deadline is July 1st. Here is the link to order-
https://1stday.sale/33541
Please call our office if you have any questions!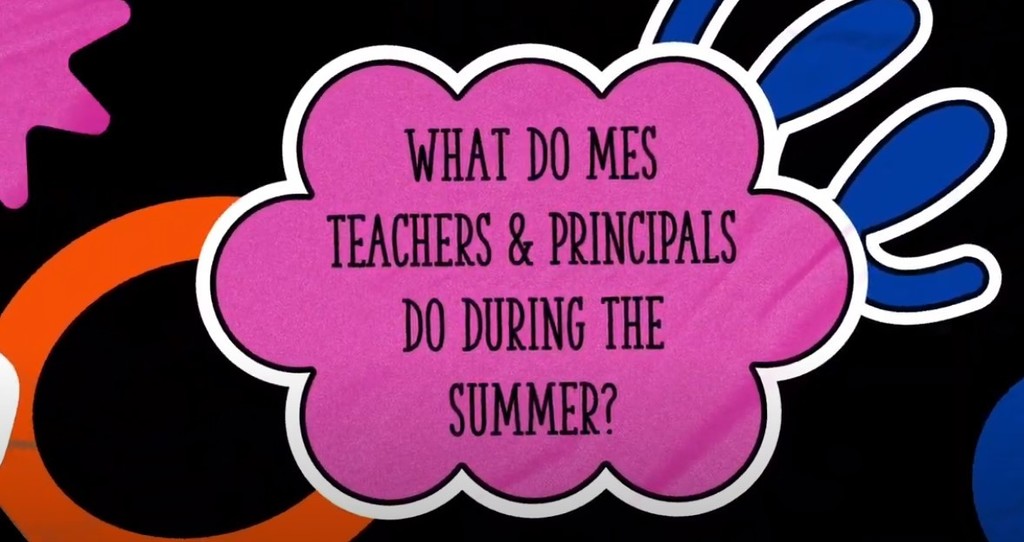 Kindergarten Farewell Program today at MES was so sweet-Thanks to Mrs. Reiter and Mr. Collier for a great program. Kindergarten teachers-you do amazing work-thank you for your dedication and love this year! #MESProud #19EveryStudent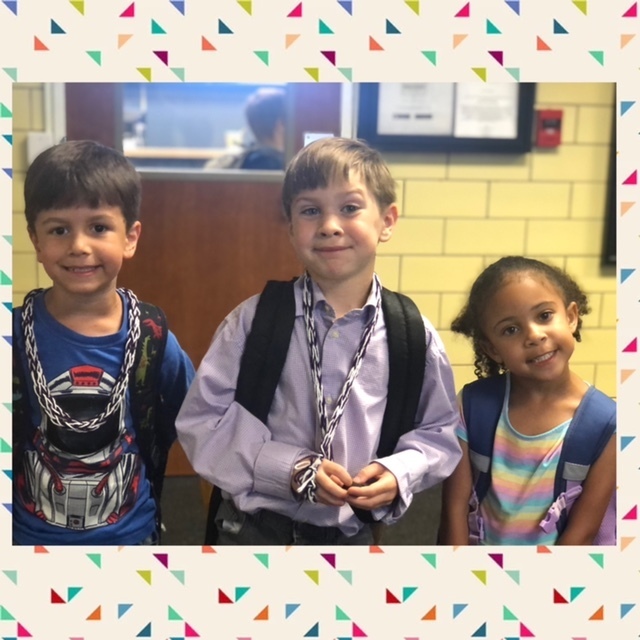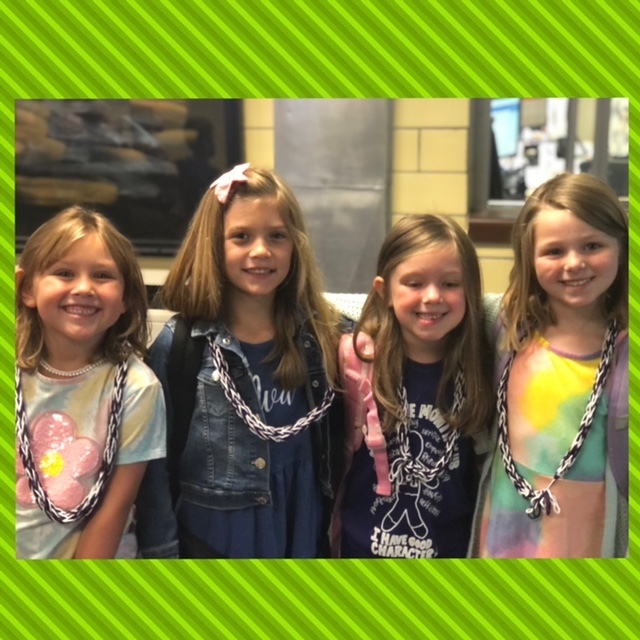 The 5th graders at MES paraded through the hallways while the rest to the school cheered them on. We wish you all the best as you move onto MMS. #MESProud #19EveryStudent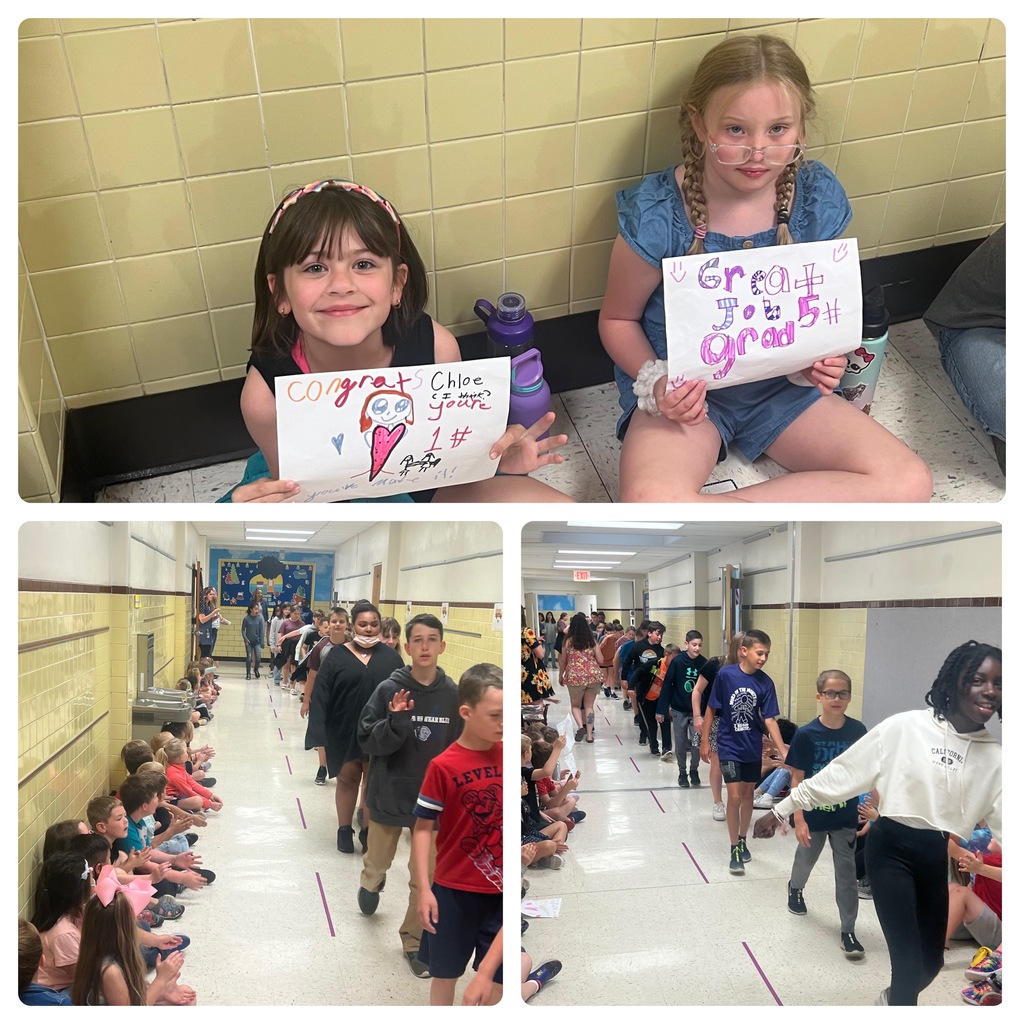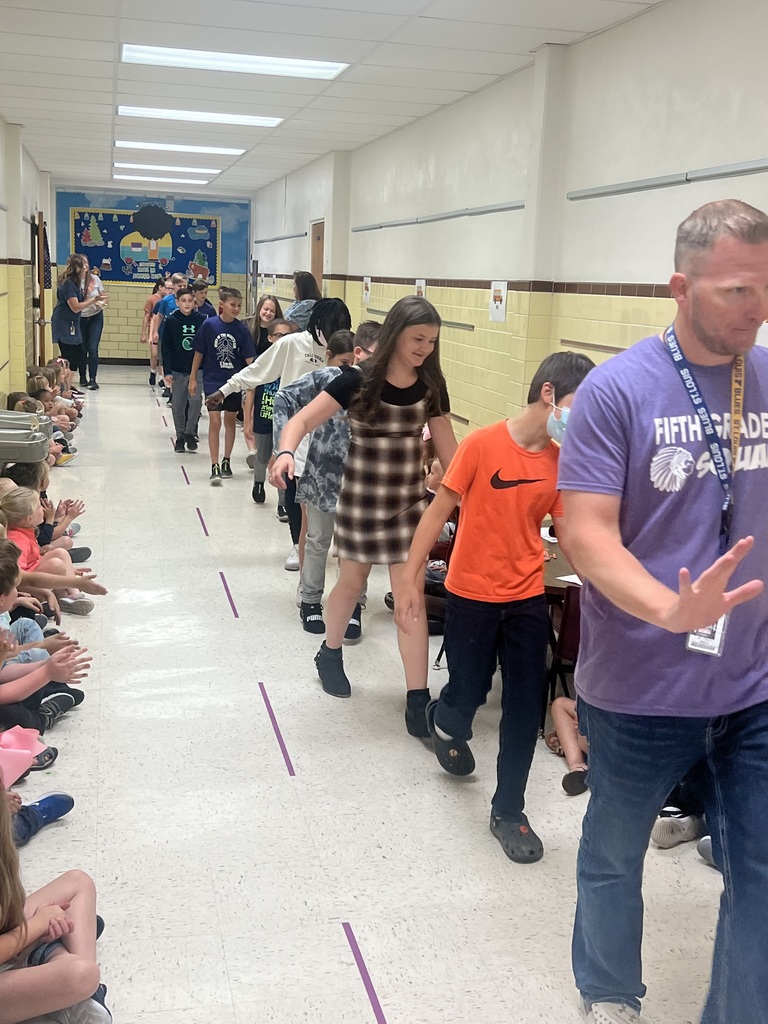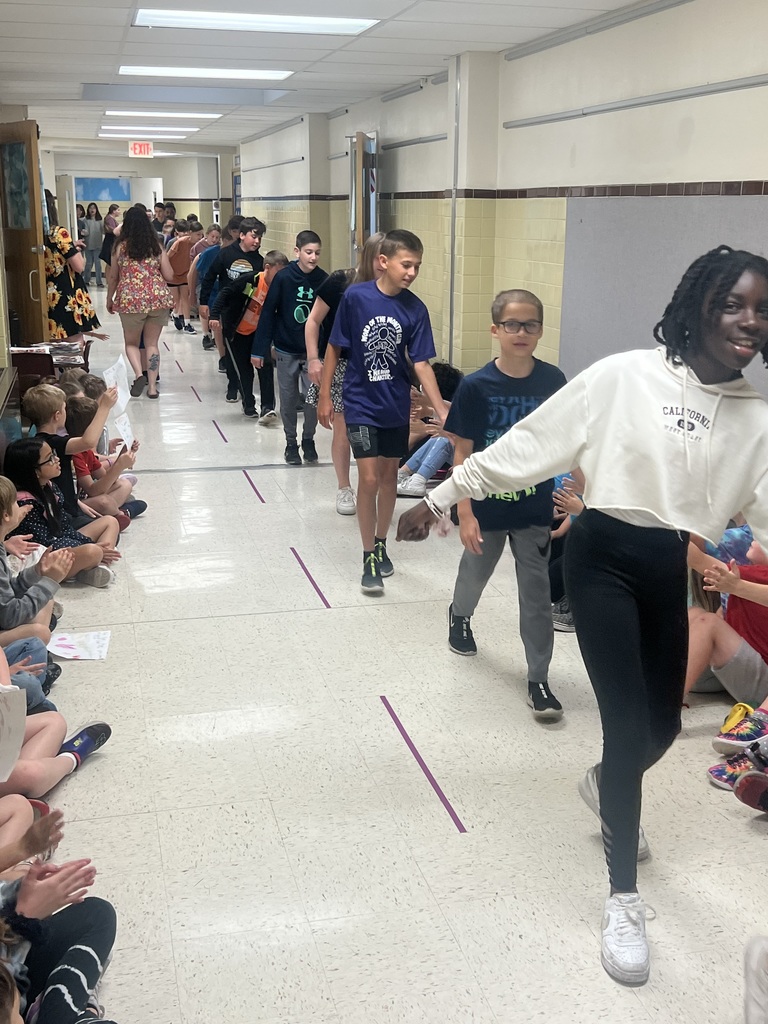 Last week at MES, Mrs. Caserotti and Ms. Voyles classes wrapped up the year reading Holes. They "dug" their own 5 foot holes, made some Kate Barlow peaches, and ate some of Sam's onions. These kiddos knew how to make the hallway smell delicious! #everystudenteveryday #MESProud