April 2019 Newsletter
MES Office
Wednesday, March 27, 2019
Your School for Excellence
---
April Important Dates
April 02-11: State Testing (IAR) for 3rd, 4th, and 5th graders
April 05: Spirit Day-Wear purple!
April 05: Popcorn Day
April 06: 5th Gr. Read, Right & Run Go St. Louis Marathon & Family Fitness Run
April 11 & 12: Spring Musical, Disney's 101 Dalmations Kids, 6:30pm in the big gym
April 16: School Board Mtg at ASC 7:00pm
April 17: PBIS All School Celebration with Puzzle Day and PBIS Dollar Day (Tape Principal to the Wall)
April 17: Check Progress Reports online
April 18-22: Spring Break, NO SCHOOL
April 25: Kindergarten Registration, 8:30am-5:00pm at the District ASC building April 26: PBIS 3rd quarter reward, Sack Lunch at the Park
Mark Your Calendar
May 13: NO SCHOOL for KINDERGARTEN due to K Screening for the new 2019-2020 students
May 24: LAST DAY OF SCHOOL (full-day attendance)
Please visit our website's Events Calendar for all important upcoming dates.
---
Cafeteria: April (19 Days)
$27.55 Regular Breakfast
$46.55 Regular Lunch
$6.65 Reduced Breakfast
$8.55 Reduced Lunch
You can find the School Menus on the websites under "Dining"
---
Illinois Assessment of Readiness (IAR): New State Test
This test will be administered to all 3rd, 4th, and 5th grade students on the following days:
3rd Grade-April 2, 3, 4, 9, 10, 11
4th Grade-April 2, 3, 4, 9, 10, 11
5th Grade-April 2, 3, 4, 5, 8, 9, 10
*Some IEP students may begin testing on April 1st.
Please try not to schedule any appointments for these days. It is important that all students arrive on time to school, get a good night sleep and eat a healthy breakfast. Thanks for your support. To see sample test questions or to prep for the test with your child, please visit the IAR Test Preparation by Pearson website page.

---
Mascoutah Color Run
Saturday, March 30th
Families can still sign up online or the morning of the run.
5K begins at 8:00am; walk or run with your family
Kids Run begins at 9:00am
Event starts and ends at Mascoutah High School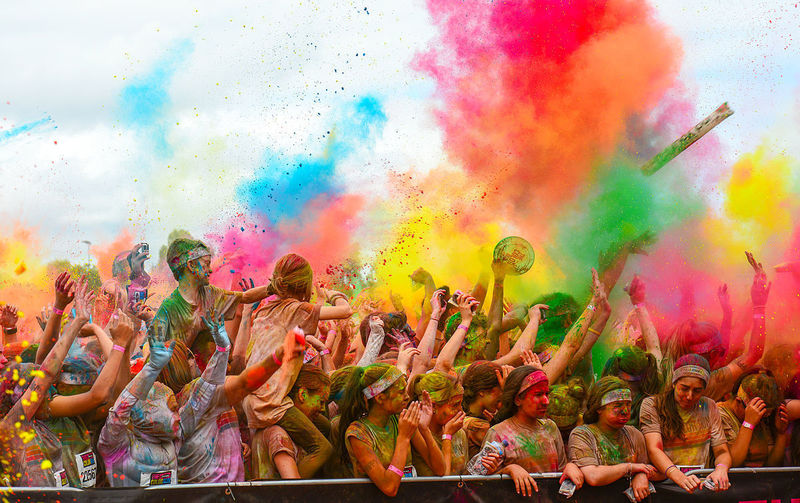 ---
April is Autism Awareness Month!
Wednesdays: Wear blue
April 17: All School Celebration Puzzle Day
April 17: PBIS Dollar Day Fundraiser, Pay $1.00 to tape Mrs. Enriquez to the wall! The more money, the more pieces of tape!
April 26: 3rd Quarter PBIS reward is a Sack Lunch at the Park. The students who earned this reward will be going to Scheve Park for a picnic lunch. The cafeteria will be providing a sack lunch that day, no hot lunch. Students can bring a lunch from home or buy a sack lunch from the cafeteria (please no fast food).
---
2019-2020 Order School Supply Kits Now
Back by popular demand! Parents can pre-order their child's school supplies for the 2019-2020 school year. An order form will be sent home in April. You will have the options to order your kit(s) online or send in the order form along with the money to the school office. Supply kits can be mailed to your home or delivered to MES. Orders delivered to MES will be ready for pick up in August. Detailed information will be available on the website. This saves you a great deal of time and is very cost effective.
---
2019-2020 Kindergarten Registration
If your child is turning 5 years old on or before September 1, 2019, and you reside within the Mascoutah School District boundaries, it is time to register for kindergarten.
Date: Thursday, April 25th

Please visit the district website's Kindergarten Registration page for more information.
In addition, Kindergarten Screening will be at MES on Monday, May 13. Parents will sign up for a screening time at registration. Detailed information will be sent home with students and can be found on the school website. This phase of registration is an essential part of our planning for next year and your attendance on this day is very important to us. If this date does not work with your schedule, promptly call the school office to make other arrangements.

**CURRENT KINDERGARTEN STUDENTS WILL NOT ATTEND SCHOOL ON MAY 13.**
---
Student Logins for Google/Clever Accounts
All kindergarten and 1st grade student passwords were reset recently. If you have a device at home with a camera, your child may use a Clever badge to login as they do here at school. If your device does not have a camera you may login directly to Clever through Google, but the password will need to be changed. Please let your child's teacher know if you need a copy of the badge or a password change. Passwords chosen need to be at least 8 characters long and something your child can remember and type. Thank you!
Please visit MES's Websites for Students for access to our available online programs.
---
Stay Connected
MES offers parents so many opportunities to stay well-informed. Find-up-to-date information in all these easy to access places:
Backpack: an informational page on our website where school and community fliers can be accessed in one spot.
Information Center: paper handouts are kept on the wall in the front office & lobby
Mascoutah School District mobile apps, downloadable through your app store
Facebook: Mascoutah School District 19, the official Facebook page
MES Newsletter, added to the website each month
---
5th Grade Presents Disney's 101 Dalmatians Kids
Our 5th graders are putting on the spring musical The Jungle Book! Save the date for Thursday, April 11, and Friday, April 12, to watch the production. Tickets will be sold in late March and in April for $4 each and help support the musical fund at MES. You won't want to miss the show, as the 5th graders have been working hard since November. Hope to see you there!
---
Read, Right & Run
RRR students will conclude their season on Saturday, April 6, at the Go! St. Louis Marathon & Family Fitness Run in Forest Park. They will run the final 1.2 miles of their 26.2 mile challenge (detailed information will be emailed). Congratulations, R.R.R. participants!
---
From the School Nurse: School Physicals for 2019-2020
A school physical, proof of immunizations, is required for all students entering Pre-K, Kindergarten, 6th and 9th grades. Students in grades 6th and 12th must show proof of immunization against meningococcal disease. These students must meet the requirements on the FIRST DAY of school. Failure to provide a school physical with proof of immunizations will result in exclusion from school until the appropriate health records are provided. A vision exam is also due within the first 30 days of school for all K and new students to the district. Please contact your child's physician to schedule an appointment as soon as possible to assure that requirements are meet prior to the start of the new school year.
For more information on required health information, please visit our District Nurses' Page.
---
News from the Library
We have just had our 2nd ReadnQuiz Shop. Our students have done a great job switching over to the new program. To date 5th grade has passed 1976 quizzes, 4th 1600 quizzes, 3rd 670 quizzes and 2nd 441. Continue encouraging your kids to read and take quizzes for the Reading Counts points.
---
Word of the Month
Perseverance: Staying on a task; not giving up. Patience, determination, willpower, resolve.
PBIS Reward of the Month: Picnic in the park